Mutual Funds - Profile
Victory Sycamore Established Value Fund
US > Mid-Cap > Value
Summary
The fund seeks capital return by investing in mid-size U.S. companies.
The sub-adviser's investment process starts with a list of companies in the benchmark. Research team narrows the list of investable stocks using financial screens and comparative valuation metrics. The process highlights companies with superior historical earnings growth, return on capital, financial strength and trading at attractive discount to intrinsic valuations.
The select list of companies are analyzed for improving fundamentals, rising cash flows, and growing investor enthusiasm.
The fund favors companies that are trading at prices that are statistically cheap and below More
Price
52 Week HL
$49.01 - $36.89
Sector Allocation

Apr 30, 2021
Top 10 Holdings

Apr 30, 2021
| Company | Holding |
| --- | --- |
| Archer-Daniels-Midland Company | 2.48 |
| Textron Inc. | 2.24 |
| BorgWarner Inc. | 2.16 |
| Alleghany Corporation | 2.08 |
| American Financial | 1.93 |
| Company | Holding |
| --- | --- |
| Everest Re | 1.72 |
| Tyson Foods | 1.71 |
| W. R. | 1.71 |
| Avery Dennison | 1.69 |
| Yum! Brands | 1.69 |
| Total | 19.41% |
Manager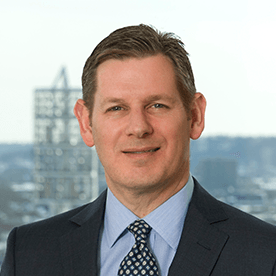 Leadership
Single Manager
| | 2022 | 2021 | 2020 | 2019 | 2018 | 2017 | 2016 | 2015 | 2014 | 2013 | 2012 |
| --- | --- | --- | --- | --- | --- | --- | --- | --- | --- | --- | --- |
| VEVCX | -0% | 26% | 3% | 24% | -14% | 11% | 17% | -7% | 12% | 31% | 16% |
| S&P 500 | -8% | 27% | 16% | 29% | -6% | 19% | 10% | -1% | 11% | 30% | 13% |
| | 2022 | 2021 | 2020 | 2019 | 2018 | 2017 | 2016 | 2015 | 2014 | 2013 | 2012 |
| --- | --- | --- | --- | --- | --- | --- | --- | --- | --- | --- | --- |
| Q1 | 1.1% | 16% | -29.7% | 13.4% | -1.4% | 4.9% | - | - | - | - | - |
| Q2 | - | 5% | 20.1% | 3.2% | 4.4% | - | 4.9% | - | - | - | - |
| Q3 | - | -0.9% | 4.9% | 1.8% | 4.4% | 3.7% | 4.4% | - | - | - | - |
| Q4 | - | - | 15.2% | 0.5% | -15.3% | 5% | 5.1% | - | - | - | - |
| | J | F | M | A | M | J | J | A | S | O | N | D |
| --- | --- | --- | --- | --- | --- | --- | --- | --- | --- | --- | --- | --- |
| 2022 | -4.2% | - | - | - | - | - | - | - | - | - | - | - |
| 2021 | -0.3% | 9.8% | 5.9% | 5.6% | 2.1% | -2.6% | 1.6% | 2.2% | -4.5% | 4.8% | -1% | -3.6% |