Mutual Funds - Profile
Victory Diversified Stock Fund
US > Multi-Cap > Core
Summary
The fund seeks capital appreciation by investing in U.S. large-size companies.
The sub-advised fund's investment process combines top-down research with bottom-up stock selection and avoids concentration in securities and sectors. The research team using fundamental research and quantitative screens identifies companies that are trading at prices cheaper to their intrinsic values.
The team also looks for companies that are established with a sustainable business model and are estimated to grow at above-average growth and maintain current earnings momentum.
The diversified portfolio built with risk management is designed to achieve consistent returns on a More
Price
52 Week HL
$23.04 - $16.83
Sector Allocation

Apr 30, 2021
Top 10 Holdings

Apr 30, 2021
| Company | Holding |
| --- | --- |
| Microsoft Corporation | 5.87 |
| Apple Inc. | 5.04 |
| Amazon.com Inc. | 3.52 |
| Alphabet Inc. | 3.30 |
| NVIDIA Corporation | 2.16 |
| Company | Holding |
| --- | --- |
| JPMorgan Chase | 2.01 |
| AbbVie Inc. | 1.79 |
| Facebook Inc. | 1.70 |
| Old Dominion | 1.56 |
| Bank Of | 1.52 |
| Total | 28.47% |
Manager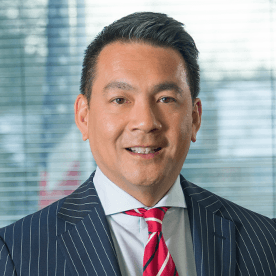 Leadership
Single Manager
Advisor
Munder Capital Management
| | 2022 | 2021 | 2020 | 2019 | 2018 | 2017 | 2016 | 2015 | 2014 | 2013 | 2012 |
| --- | --- | --- | --- | --- | --- | --- | --- | --- | --- | --- | --- |
| VDSYX | -9% | 24% | 19% | 29% | -7% | 19% | 10% | -1% | 10% | 31% | 14% |
| S&P 500 | -10% | 27% | 16% | 29% | -6% | 19% | 10% | -1% | 11% | 30% | 13% |
| | 2022 | 2021 | 2020 | 2019 | 2018 | 2017 | 2016 | 2015 | 2014 | 2013 | 2012 |
| --- | --- | --- | --- | --- | --- | --- | --- | --- | --- | --- | --- |
| Q1 | -8.8% | 7.8% | -24.5% | 11.6% | -2.5% | 4.9% | -0.8% | -0.8% | 0.2% | - | - |
| Q2 | - | 7.8% | 23.8% | 2.7% | 1.9% | 3.2% | 1.2% | -0.2% | 4.9% | 5% | - |
| Q3 | - | 7.6% | 9.4% | 1% | 5.3% | 7.3% | 0.8% | -5.1% | 0.4% | 6.8% | - |
| Q4 | - | -2.7% | 8.3% | 2.8% | -15.8% | 9.2% | 2.4% | 3.7% | 3.8% | 6.7% | - |
| | J | F | M | A | M | J | J | A | S | O | N | D |
| --- | --- | --- | --- | --- | --- | --- | --- | --- | --- | --- | --- | --- |
| 2022 | -8.8% | - | - | - | - | - | - | - | - | - | - | - |
| 2021 | -0.2% | 3.2% | 4.7% | 6.4% | - | 1.3% | 3% | 4.1% | 0.3% | 2.8% | 1.8% | -9.6% |