Mutual Funds - Profile
Vanguard Diversified Equity Fund
US > Multi-Cap > Core
Summary
The fund seeks capital appreciation in the long term and dividend income by investing in companies across any size in the United States.
The investment process starts with a list of companies in the benchmark index and the research team utilizes quantitative techniques and fundamental analysis to identify investment opportunities.
The strategy of the fund is to invest in six underlying Vanguard stock funds, wherein each underlying fund is actively managed and has a distinct investment approach.
The manager has the flexibility to cover the style and capitalization spectrum by investing in growth- More
Price
52 Week HL
$57.81 - $46.25
Manager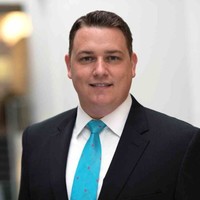 Leadership
Single Manager
| | 2022 | 2021 | 2020 | 2019 | 2018 | 2017 | 2016 | 2015 | 2014 | 2013 | 2012 |
| --- | --- | --- | --- | --- | --- | --- | --- | --- | --- | --- | --- |
| VDEQX | -9% | 24% | 19% | 29% | -7% | 19% | 10% | -1% | 10% | 31% | 14% |
| S&P 500 | -10% | 27% | 16% | 29% | -6% | 19% | 10% | -1% | 11% | 30% | 13% |
| | 2022 | 2021 | 2020 | 2019 | 2018 | 2017 | 2016 | 2015 | 2014 | 2013 | 2012 |
| --- | --- | --- | --- | --- | --- | --- | --- | --- | --- | --- | --- |
| Q1 | -7.7% | 5.9% | -20.7% | 14.7% | 0.9% | 6.5% | -1.3% | 3.1% | 2% | 10.7% | - |
| Q2 | - | 8.9% | 26.2% | 3.1% | 6.3% | 3.8% | 1.6% | 0.7% | 4.4% | 4.3% | - |
| Q3 | - | 4.4% | 9.4% | -0.7% | 6.6% | 4.7% | 5.4% | -8.2% | -0.4% | 6.4% | - |
| Q4 | - | -1.2% | 11.3% | 2.4% | -15.7% | 5.6% | 2.6% | 5.8% | 4.8% | 10.1% | - |
| | J | F | M | A | M | J | J | A | S | O | N | D |
| --- | --- | --- | --- | --- | --- | --- | --- | --- | --- | --- | --- | --- |
| 2022 | -7.7% | - | - | - | - | - | - | - | - | - | - | - |
| 2021 | -0.2% | 4% | 2% | 5.5% | -0.1% | 3.3% | 1.2% | 2.6% | 0.6% | 1.1% | -2.4% | -4% |