Mutual Funds - Profile
Timothy Plan International Fund
INT > Multi-Cap > Core
Summary
The fund seeks capital appreciation in the long term by investing in companies across any size outside the United States.
The sub-adviser's investment process starts with a list of companies in the benchmark index and the research team utilizes quantitative techniques and fundamental analysis to identify investment opportunities.
Next, the research team focuses in the securities of foreign companies (companies domiciled in countries other than the United States).
The team emphasizes companies that demonstrate a high probability for superior growth.
Then the manager constructs a portfolio of stocks from a list of companies favored More
Price
52 Week HL
$13.03 - $11.39
Sector Allocation

Mar 31, 2021
Top 10 Holdings

Mar 31, 2021
| Company | Holding |
| --- | --- |
| Techtronic Industries | 5.0 |
| ASML Holding | 3.5 |
| Canadian Pacific | 3.2 |
| Magna International | 3.0 |
| Vinci S.A. | 2.9 |
| Company | Holding |
| --- | --- |
| DBS Group | 2.6 |
| Equinor ASA | 2.4 |
| Hoya Corp. | 2.4 |
| Alcon, Inc. | 2.4 |
| Amadeus It | 2.3 |
| Total | 29.7% |
Manager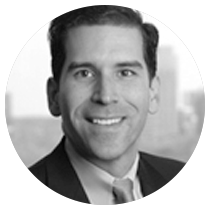 Leadership
Single Manager
Advisor
Eagle Global Advisors, LLC
| | 2022 | 2021 | 2020 | 2019 | 2018 | 2017 | 2016 | 2015 | 2014 | 2013 | 2012 |
| --- | --- | --- | --- | --- | --- | --- | --- | --- | --- | --- | --- |
| TPICX | 0% | 29% | 16% | 29% | -6% | 19% | 8% | -1% | 14% | 29% | 13% |
| S&P 500 | -10% | 27% | 16% | 29% | -6% | 19% | 10% | -1% | 11% | 30% | 13% |
| | 2022 | 2021 | 2020 | 2019 | 2018 | 2017 | 2016 | 2015 | 2014 | 2013 | 2012 |
| --- | --- | --- | --- | --- | --- | --- | --- | --- | --- | --- | --- |
| Q1 | -0.7% | 3.7% | -21.7% | 11.1% | 1.5% | 5.1% | -2.7% | 3% | -2% | 5.2% | - |
| Q2 | - | 3.7% | 20.8% | 1.6% | -3.4% | 4.9% | -1.9% | 1.6% | 5.5% | 1% | - |
| Q3 | - | 4.8% | 6.3% | -3% | 1.2% | 6.9% | 4.3% | -8.3% | -7.1% | 7.1% | - |
| Q4 | - | 1.2% | 20.1% | 8.6% | -16.5% | 3.9% | -1.7% | 1.5% | -1.4% | 8.1% | - |
| | J | F | M | A | M | J | J | A | S | O | N | D |
| --- | --- | --- | --- | --- | --- | --- | --- | --- | --- | --- | --- | --- |
| 2022 | -0.7% | - | - | - | - | - | - | - | - | - | - | - |
| 2021 | -1.4% | 2.9% | 2.2% | 2% | 3.5% | -1.8% | -0.2% | 3.6% | 1.4% | -3% | -4.8% | 2.8% |