Mutual Funds - Profile
Thornburg International Growth Fund
INT > Multi-Cap > Growth
Summary
The fund seeks capital appreciation in the long term by investing in companies across any size outside the United States.
The investment process starts with a list of companies in the benchmark index and the research team utilizes quantitative techniques and fundamental analysis to identify investment opportunities.
Next, the research team focuses on securities from issuers around the world exhibiting growth potential.
In addition, the team evaluates companies on the basis of its earnings and industry growth potential, business model, industry leadership, asset appreciation potential, and potential size of business.
Other factors in consideration More
Price
52 Week HL
$30.65 - $25.28
Sector Allocation

Mar 31, 2021
Top 10 Holdings

Mar 31, 2021
| Company | Holding |
| --- | --- |
| Alibaba Group | 5.6 |
| Tencent Holdings | 5.0 |
| Adyen N.V. | 4.8 |
| Taiwan Semiconductor | 4.3 |
| Activision Blizzard, | 3.7 |
| Company | Holding |
| --- | --- |
| AstraZeneca Plc | 3.2 |
| MercadoLibre, Inc. | 3.1 |
| Ubisoft Entertainment | 3.0 |
| Nestle S.A. | 3.0 |
| ASML Holding | 2.8 |
| Total | 38.5% |
Manager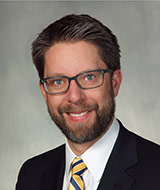 Leadership
Single Manager
| | 2021 | 2020 | 2019 | 2018 | 2017 | 2016 | 2015 | 2014 | 2013 | 2012 | 2011 |
| --- | --- | --- | --- | --- | --- | --- | --- | --- | --- | --- | --- |
| TIGCX | 0% | 16% | 29% | -6% | 19% | 8% | -1% | 14% | 29% | 13% | 0% |
| S&P 500 | 18% | 16% | 29% | -6% | 19% | 10% | -1% | 11% | 30% | 13% | 0% |
| | 2021 | 2020 | 2019 | 2018 | 2017 | 2016 | 2015 | 2014 | 2013 | 2012 | 2011 |
| --- | --- | --- | --- | --- | --- | --- | --- | --- | --- | --- | --- |
| Q1 | -3.5% | -14.6% | 14.8% | 1.7% | 10.6% | -3.6% | 4.6% | -5.5% | 10.6% | 15.7% | - |
| Q2 | 4.9% | 25.7% | 0.6% | 3.2% | 9.8% | -5.4% | 1.1% | 1.3% | 1% | -9.3% | - |
| Q3 | 3.3% | 11.7% | -3.4% | -2.3% | 7.5% | 9.3% | -7.3% | -8.5% | 11.4% | 10.4% | - |
| Q4 | 0.2% | 9.7% | 9.3% | -18% | 2.3% | -5.6% | 7.6% | -0.9% | 8.2% | 2.8% | - |
| | J | F | M | A | M | J | J | A | S | O | N | D |
| --- | --- | --- | --- | --- | --- | --- | --- | --- | --- | --- | --- | --- |
| 2021 | -0.5% | 0.1% | -3.1% | 5% | -1.6% | 1.5% | -0.6% | 2.5% | 1.3% | -8.6% | - | - |
| 2020 | 0.2% | -4.3% | -10.9% | 9.2% | 8% | 6.6% | 8.1% | 4.5% | -1.1% | -1.6% | 6.2% | 5% |