Mutual Funds - Profile
Timothy Plan Aggressive Growth Fund
US > Mid-Cap > Growth
Summary
The fund seeks capital appreciation in the long term by investing in companies across any size in the United States.
The sub-adviser's investment process starts with a list of companies in the benchmark index and the research team utilizes quantitative techniques and fundamental analysis to identify investment opportunities.
Next, the research team invests in equity securities.
The team favors companies exhibiting above-average potential for growth in revenue, earnings, and cash flow.
Then the manager constructs a portfolio of stocks from a list of companies favored by the research team and allocates capital based on More
Sector Allocation

Mar 31, 2021
Top 10 Holdings

Mar 31, 2021
| Company | Holding |
| --- | --- |
| United Rentals, | 4.5 |
| Bloomin Brands | 4.0 |
| Marvell Technology | 4.0 |
| Horizon Therapeutics | 3.9 |
| Burlington Stores, | 3.6 |
| Company | Holding |
| --- | --- |
| Monolithic Power | 3.4 |
| Natera Inc. | 3.3 |
| Rapid7 Inc. | 2.7 |
| United Therapeutics | 2.5 |
| RingCentral, Inc. | 2.5 |
| Total | 34.4% |
Manager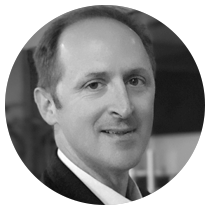 Leadership
Single Manager
Advisor
Chartwell Investment Partners, LLC
| | 2022 | 2021 | 2020 | 2019 | 2018 | 2017 | 2016 | 2015 | 2014 | 2013 | 2012 |
| --- | --- | --- | --- | --- | --- | --- | --- | --- | --- | --- | --- |
| TCAGX | -16% | 12% | 35% | 34% | -6% | 24% | 6% | -1% | 0% | 0% | 0% |
| S&P 500 | -8% | 27% | 16% | 29% | -6% | 19% | 10% | -1% | 11% | 30% | 13% |
| | 2022 | 2021 | 2020 | 2019 | 2018 | 2017 | 2016 | 2015 | 2014 | 2013 | 2012 |
| --- | --- | --- | --- | --- | --- | --- | --- | --- | --- | --- | --- |
| Q1 | -7.7% | 2.6% | -17% | 15.4% | 0.1% | 7.3% | -6.3% | 5.5% | 1.5% | 11.1% | - |
| Q2 | - | 8% | 21.7% | 3% | 6.2% | 1.3% | -1.1% | -1.3% | 1.2% | 3% | - |
| Q3 | - | 7% | 9.4% | -4.8% | 6% | 5.7% | 4% | -11.9% | -3% | 9.2% | - |
| Q4 | - | -6.1% | 10.8% | 10.4% | -20.5% | 1.8% | 2.6% | 2.2% | 5.7% | 8% | - |
| | J | F | M | A | M | J | J | A | S | O | N | D |
| --- | --- | --- | --- | --- | --- | --- | --- | --- | --- | --- | --- | --- |
| 2022 | -10.4% | - | - | - | - | - | - | - | - | - | - | - |
| 2021 | 0.3% | 4.1% | -1.7% | 6.2% | -2.7% | 4.5% | 2.9% | 2.6% | 1.4% | -2.4% | -0.1% | -9.7% |