Mutual Funds - Profile
SEI Large Cap Index Fund
US > Large-Cap > Core
Summary
The fund seeks to replicate aggregate price and dividend performance of the benchmark index before fees and expenses by investing in large-size companies in the United States.
The sub-adviser's investment process focuses on companies in the benchmark index, holding each security in approximately the same proportion as its weighting in the Index.
At times, where it may not be possible or practicable to buy all of the securities of the Index, the sub-adviser may use a sampling or optimization technique to replicate the weightings in the Index.
In seeking to replicate the performance More
Price
52 Week HL
$16.97 - $13.27
Sector Allocation

Nov 30, -0001
Top 10 Holdings

Jul 09, 2021
Manager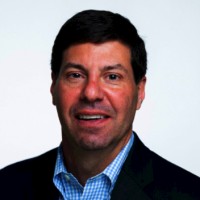 Leadership
Single Manager
Advisor
SSGA Funds Management, Inc.
| | 2022 | 2021 | 2020 | 2019 | 2018 | 2017 | 2016 | 2015 | 2014 | 2013 | 2012 |
| --- | --- | --- | --- | --- | --- | --- | --- | --- | --- | --- | --- |
| SLGFX | -4% | 25% | 19% | 29% | -7% | 19% | 10% | -1% | 11% | 30% | 14% |
| S&P 500 | -8% | 27% | 16% | 29% | -6% | 19% | 10% | -1% | 11% | 30% | 13% |
| | 2022 | 2021 | 2020 | 2019 | 2018 | 2017 | 2016 | 2015 | 2014 | 2013 | 2012 |
| --- | --- | --- | --- | --- | --- | --- | --- | --- | --- | --- | --- |
| Q1 | -2.1% | 5.8% | -20.2% | 13.9% | - | - | - | - | - | - | - |
| Q2 | - | 8.2% | 21% | 2.6% | 5.9% | - | - | - | - | - | - |
| Q3 | - | 5.2% | 9% | 0.2% | 7.1% | - | - | - | - | - | - |
| Q4 | - | 8.6% | 12.9% | 8% | -14.1% | - | - | - | - | - | - |
| | J | F | M | A | M | J | J | A | S | O | N | D |
| --- | --- | --- | --- | --- | --- | --- | --- | --- | --- | --- | --- | --- |
| 2022 | -2.1% | - | - | - | - | - | - | - | - | - | - | - |
| 2021 | -0.8% | 2.8% | 3.8% | 5.1% | 0.3% | 2.6% | 1.8% | 2.9% | 0.4% | 0.7% | 1.2% | 2.2% |