Mutual Funds - Profile
ClearBridge Large Cap Value Fund
US > Large-Cap > Value
Summary
The fund seeks primarily capital appreciation and secondarily current income in the long term by investing in large-size companies in the United States.
The sub-adviser's investment process starts with a list of companies in the benchmark index and the research team uses quantitative and qualitative analyses to identify companies with strong franchises and favorable valuations.
The team also focuses on companies with favorable valuations and the potential to generate superior returns across a range of market scenarios.
Price
52 Week HL
$39.75 - $29.93
Sector Allocation

Jan 31, 2020
Top 10 Holdings

Feb 22, 2021
| Company | Holding |
| --- | --- |
| JPMorgan Chase | 4.15 |
| Bank Of | 3.92 |
| Comcast Corp | 3.86 |
| Charter Communications | 3.47 |
| Honeywell International | 3.28 |
| Company | Holding |
| --- | --- |
| TE Connectivity | 3.26 |
| Raytheon Technologies | 3.15 |
| Deere & | 3.02 |
| Sempra Energy | 2.97 |
| American Express | 2.96 |
| Total | 34.04% |
Manager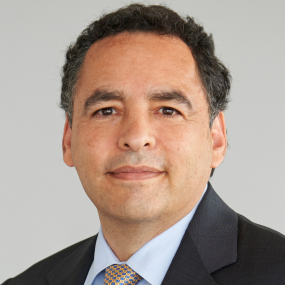 Leadership
Single Manager
Advisor
ClearBridge Investments, LLC
| | 2022 | 2021 | 2020 | 2019 | 2018 | 2017 | 2016 | 2015 | 2014 | 2013 | 2012 |
| --- | --- | --- | --- | --- | --- | --- | --- | --- | --- | --- | --- |
| SINOX | -4% | 23% | 0% | 23% | -11% | 11% | 14% | -6% | 11% | 29% | 14% |
| S&P 500 | -10% | 27% | 16% | 29% | -6% | 19% | 10% | -1% | 11% | 30% | 13% |
| | 2022 | 2021 | 2020 | 2019 | 2018 | 2017 | 2016 | 2015 | 2014 | 2013 | 2012 |
| --- | --- | --- | --- | --- | --- | --- | --- | --- | --- | --- | --- |
| Q1 | -0.3% | 9.1% | -24.4% | 11.8% | -3.3% | 3.8% | 1.2% | -0.6% | 1.6% | 10.3% | - |
| Q2 | - | 7.3% | 14.6% | 3.6% | 3% | 2.4% | -0.2% | 0.6% | 4.6% | 4.1% | - |
| Q3 | - | -0.9% | 6.2% | -0.1% | 4.6% | 2% | 3.6% | -7.9% | -0.3% | 3.1% | - |
| Q4 | - | 2.9% | 5.9% | 2% | -12.2% | 4% | 7% | 4.5% | 4.2% | 10% | - |
| | J | F | M | A | M | J | J | A | S | O | N | D |
| --- | --- | --- | --- | --- | --- | --- | --- | --- | --- | --- | --- | --- |
| 2022 | -0.3% | - | - | - | - | - | - | - | - | - | - | - |
| 2021 | -2.7% | 5.3% | 6.4% | 5.3% | 2.5% | -0.7% | 0.9% | 2.1% | -3.8% | 5.2% | -1.1% | -1.1% |