Mutual Funds - Profile
Wells Fargo Growth Fund
US > Multi-Cap > Growth
Summary
The fund seeks capital appreciation in the long term by investing in companies across any size in the United States.
The sub-advisor's investment process is designed to highlight companies in the benchmark index that demonstrate consistent revenues and earnings growth.
Then the research process is driven by fundamental analysis of one stock at a time. The research team focuses on companies with successful business models executed by competent management teams.
In addition, the team considers companies that are market leaders and creating new markets or are undergoing dynamic change.
As part of its investment More
Price
52 Week HL
$68.86 - $46.61
Sector Allocation

Feb 28, 2021
Top 10 Holdings

Mar 19, 2021
| Company | Holding |
| --- | --- |
| Amazon Com | 8.09 |
| Microsoft Corporation | 5.95 |
| Alphabet Inc | 4.86 |
| Apple Inc | 3.04 |
| Pinterest, Inc. | 3.01 |
| Company | Holding |
| --- | --- |
| MarketAxess Holdings | 3.01 |
| Mastercard Incorporated | 2.84 |
| PayPal Holdings | 2.72 |
| Natera, Inc. | 2.65 |
| Facebook Inc | 2.57 |
| Total | 38.74% |
Manager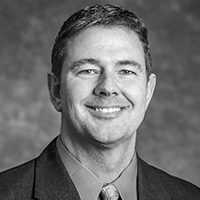 Name
Joseph (Joe) Eberhardy
Leadership
Single Manager
Advisor
Wells Capital Management Incorporated
| | 2022 | 2021 | 2020 | 2019 | 2018 | 2017 | 2016 | 2015 | 2014 | 2013 | 2012 |
| --- | --- | --- | --- | --- | --- | --- | --- | --- | --- | --- | --- |
| SGRNX | -12% | 25% | 37% | 34% | -3% | 28% | 6% | 4% | 11% | 32% | 13% |
| S&P 500 | -10% | 27% | 16% | 29% | -6% | 19% | 10% | -1% | 11% | 30% | 13% |
| | 2022 | 2021 | 2020 | 2019 | 2018 | 2017 | 2016 | 2015 | 2014 | 2013 | 2012 |
| --- | --- | --- | --- | --- | --- | --- | --- | --- | --- | --- | --- |
| Q1 | -6.6% | -2.3% | -16.2% | 19.8% | 6.7% | 11.8% | -5.5% | 4.9% | -2.1% | 6.9% | - |
| Q2 | - | 10.7% | 34.7% | 5.9% | 8.8% | 5.8% | 3.4% | 0.6% | 2% | 3% | - |
| Q3 | - | 6.1% | 11.9% | -2.3% | 7.1% | 7% | 6.1% | -8.4% | -0.6% | 11.9% | - |
| Q4 | - | -15.7% | 7% | -1.4% | -17.1% | 6.6% | -4% | 6.2% | 4.9% | 7.8% | - |
| | J | F | M | A | M | J | J | A | S | O | N | D |
| --- | --- | --- | --- | --- | --- | --- | --- | --- | --- | --- | --- | --- |
| 2022 | -14.6% | - | - | - | - | - | - | - | - | - | - | - |
| 2021 | -1.3% | 3.6% | -4.5% | 6.9% | -4% | 7.9% | 2.3% | 3% | 0.6% | 0.1% | -5.6% | -14.6% |