Mutual Funds - Profile
Sequoia Fund
US > Multi-Cap > Core
Summary
The fund seeks capital appreciation in the long term by investing in mid-and large-size companies in the United States.
The investment process focuses on companies in the benchmark index that are estimated to trade below their fair values, but having attractive growth prospects.
The research team evaluates investments with the mindset of a long-term owner of a business rather than a short-term holder of a stock.
Then the research team reviews a company's balance sheet, earnings history and future growth potential in selecting securities.
The team also looks at the quality of a business More
Price
52 Week HL
$187.82 - $149.01
Sector Allocation

Mar 31, 2021
Top 10 Holdings

Mar 31, 2021
| Company | Holding |
| --- | --- |
| CarMax, Inc. | 6.8 |
| Alphabet, Inc. | 6.7 |
| Facebook, Inc. | 5.6 |
| Taiwan Semiconductor | 5.3 |
| UnitedHealth Group, | 5.3 |
| Company | Holding |
| --- | --- |
| Charles Schwab | 4.6 |
| Credit Acceptance | 4.4 |
| Constellation Software, | 4.3 |
| Liberty Broadband | 4.2 |
| Walt Disney | 4.0 |
| Total | 51.2% |
Manager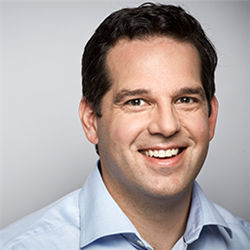 Leadership
Single Manager
| | 2022 | 2021 | 2020 | 2019 | 2018 | 2017 | 2016 | 2015 | 2014 | 2013 | 2012 |
| --- | --- | --- | --- | --- | --- | --- | --- | --- | --- | --- | --- |
| SEQUX | -9% | 24% | 19% | 29% | -7% | 19% | 10% | -1% | 10% | 31% | 14% |
| S&P 500 | -10% | 27% | 16% | 29% | -6% | 19% | 10% | -1% | 11% | 30% | 13% |
| | 2022 | 2021 | 2020 | 2019 | 2018 | 2017 | 2016 | 2015 | 2014 | 2013 | 2012 |
| --- | --- | --- | --- | --- | --- | --- | --- | --- | --- | --- | --- |
| Q1 | -11.7% | 8.6% | -22.2% | 14.7% | 1.3% | 5.5% | -11.3% | 7.7% | 1.8% | 10.8% | - |
| Q2 | - | 4.5% | 24.5% | 0.7% | 7.9% | 4% | -2.2% | 2% | -0.9% | 3.8% | - |
| Q3 | - | 1% | 8.6% | -0.1% | 3.8% | 3.7% | 3.6% | -7.1% | -0.7% | 6.6% | - |
| Q4 | - | -4.6% | 2.4% | 0.9% | -12.9% | 5.4% | 3.5% | -9.1% | 7.3% | 9.1% | - |
| | J | F | M | A | M | J | J | A | S | O | N | D |
| --- | --- | --- | --- | --- | --- | --- | --- | --- | --- | --- | --- | --- |
| 2022 | -5.9% | - | - | - | - | - | - | - | - | - | - | - |
| 2021 | 1% | 4.6% | 2.8% | 4.6% | 0.7% | -0.7% | 0.3% | 4.9% | -3.9% | 4.8% | -11.6% | 3% |