Mutual Funds - Profile
SEI Large Cap Disciplined Equity Fund
US > Large-Cap > Core
Summary
The fund seeks capital appreciation by investing in large-size companies in the United States.
The fund manages assets with the help of five sub-advisers namely Acadian Asset Management LLC, Ceredex Value Advisors LLC, Coho Partners, Ltd., Mackenzie Investments Corporation, and QMA LLC.
The fund uses a multi-manager approach, relying on a number of sub-advisers with differing investment philosophies and strategies to manage portions of the fund's portfolio.
The sub-advisers' investment process uses fundamental research to identify undervalued companies relative to their fundamentals and also looks to outperform the benchmark index.
The sub-advisers employ a More
Sector Allocation

Nov 30, -0001
Top 10 Holdings

Jul 09, 2021
Manager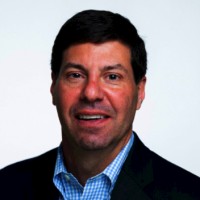 Leadership
Single Manager
Advisor
Acadian Asset Management LLC
| | 2022 | 2021 | 2020 | 2019 | 2018 | 2017 | 2016 | 2015 | 2014 | 2013 | 2012 |
| --- | --- | --- | --- | --- | --- | --- | --- | --- | --- | --- | --- |
| SCPAX | -4% | 25% | 19% | 29% | -7% | 19% | 10% | -1% | 11% | 30% | 14% |
| S&P 500 | -8% | 27% | 16% | 29% | -6% | 19% | 10% | -1% | 11% | 30% | 13% |
| | 2022 | 2021 | 2020 | 2019 | 2018 | 2017 | 2016 | 2015 | 2014 | 2013 | 2012 |
| --- | --- | --- | --- | --- | --- | --- | --- | --- | --- | --- | --- |
| Q1 | -6.7% | 8.3% | -22.8% | 12.6% | -1.1% | 5.5% | 0.7% | 2.1% | 2.1% | 10.2% | - |
| Q2 | - | 7.6% | 19.8% | 2% | 4.8% | 2.8% | 2.4% | -0.1% | 4.8% | 3% | - |
| Q3 | - | 4.7% | 7.6% | 0.5% | 7.1% | 4.9% | 3.9% | -5.9% | 0.8% | 5.1% | - |
| Q4 | - | -14% | 3.2% | -4% | -15.2% | 4.9% | 3.4% | 6.4% | 4.7% | 2.7% | - |
| | J | F | M | A | M | J | J | A | S | O | N | D |
| --- | --- | --- | --- | --- | --- | --- | --- | --- | --- | --- | --- | --- |
| 2022 | -7.7% | - | - | - | - | - | - | - | - | - | - | - |
| 2021 | -0.6% | 3.1% | 5.7% | 5.1% | 1.4% | 1% | 1.9% | 2.5% | 0.3% | 0.9% | -0.4% | -17.9% |