Mutual Funds - Profile
Wells Fargo Common Stock Fund
US > Mid-Cap > Core
Summary
The fund seeks capital appreciation in the long term by investing in small- and mid-size companies in the United States.
The sub advisor's investment process begins with identifying companies that are out of favor for temporary reasons or trading at a discount to their estimated intrinsic value not yet recognized by investors.
The research team utilizes a private market valuation model to analyze a company's cash flows, assets, competitive position, management and financial strength, and growth potential.
The team also meets company management and focuses on the long-term strategic direction of the company.
The fund has the flexibility to More
Price
52 Week HL
$24.43 - $19.3
Sector Allocation

Feb 28, 2021
Top 10 Holdings

Mar 18, 2021
| Company | Holding |
| --- | --- |
| Masonite International | 2.35 |
| LivaNova PLC | 2.15 |
| United Rentals | 1.97 |
| Dana Incorporated | 1.96 |
| 8x8 Inc | 1.94 |
| Company | Holding |
| --- | --- |
| Bio Rad | 1.91 |
| Air Lease | 1.88 |
| Sun Communities | 1.84 |
| ON Semiconductor | 1.83 |
| Armstrong World | 1.77 |
| Total | 19.6% |
Manager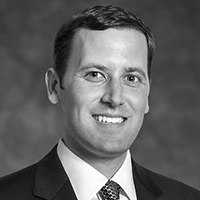 Leadership
Single Manager
Advisor
Wells Capital Management Incorporated
| | 2022 | 2021 | 2020 | 2019 | 2018 | 2017 | 2016 | 2015 | 2014 | 2013 | 2012 |
| --- | --- | --- | --- | --- | --- | --- | --- | --- | --- | --- | --- |
| SCNSX | -7% | 21% | 15% | 28% | -11% | 17% | 12% | -4% | 11% | 33% | 15% |
| S&P 500 | -4% | 27% | 16% | 29% | -6% | 19% | 10% | -1% | 11% | 30% | 13% |
| | 2022 | 2021 | 2020 | 2019 | 2018 | 2017 | 2016 | 2015 | 2014 | 2013 | 2012 |
| --- | --- | --- | --- | --- | --- | --- | --- | --- | --- | --- | --- |
| Q1 | -2.1% | 7.5% | -32.3% | 14.4% | -0.5% | 5.7% | 1.2% | 4.3% | 3.4% | 9.7% | - |
| Q2 | - | 6.7% | 25.1% | 4.3% | 5.6% | 0.1% | -0.1% | -0.4% | 3.9% | 2.2% | - |
| Q3 | - | 4.7% | 6.7% | -1.3% | 4.6% | 4.8% | 7.7% | -8.7% | -4.7% | 7.3% | - |
| Q4 | - | -10.6% | 21.2% | -6.3% | -15.4% | 5.4% | 5.1% | 3.4% | 4% | 8.2% | - |
| | J | F | M | A | M | J | J | A | S | O | N | D |
| --- | --- | --- | --- | --- | --- | --- | --- | --- | --- | --- | --- | --- |
| 2022 | -2.1% | - | - | - | - | - | - | - | - | - | - | - |
| 2021 | -1.7% | 6.6% | 2.5% | 6.3% | -0.6% | 1% | 1.6% | 1.8% | 1.2% | 0.1% | -3.5% | -11.4% |