Mutual Funds - Profile
Victory RS Investors Fund
US > Mid-Cap > Core
Summary
The fund seeks capital appreciation by investing in U.S. companies across all market capitalizations.
The sub-adviser's investment process starts with a list of companies in the benchmark. The process then screens for companies with improving return on capital, earnings growth and margins.
The process focuses on identifying drivers that can improve return of invested capital over time.
The select list of companies are analyzed for improving fundamentals, rising cash flows, and growing investor enthusiasm. The team also reviews primary economic and value drivers for each company and reviews management track record of More
Sector Allocation

Apr 30, 2021
Top 10 Holdings

Apr 30, 2021
| Company | Holding |
| --- | --- |
| Graphic Packaging | 6.09 |
| Sealed Air | 5.60 |
| Vistra Corp. | 4.88 |
| Keurig Dr | 4.83 |
| RenaissanceRe Holdings | 4.54 |
| Company | Holding |
| --- | --- |
| RenaissanceRe Holdings | 4.12 |
| Olin Corporation | 4.04 |
| Verint Systems | 3.95 |
| Alleghany Corporation | 3.78 |
| Citizens Financial | 3.69 |
| Total | 45.52% |
Manager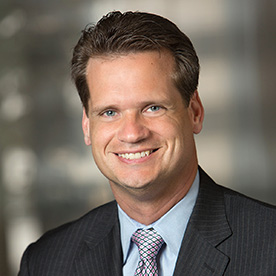 Leadership
Single Manager
| | 2022 | 2021 | 2020 | 2019 | 2018 | 2017 | 2016 | 2015 | 2014 | 2013 | 2012 |
| --- | --- | --- | --- | --- | --- | --- | --- | --- | --- | --- | --- |
| RSIKX | -11% | 21% | 15% | 28% | -11% | 17% | 12% | -4% | 11% | 33% | 15% |
| S&P 500 | -10% | 27% | 16% | 29% | -6% | 19% | 10% | -1% | 11% | 30% | 13% |
| | 2022 | 2021 | 2020 | 2019 | 2018 | 2017 | 2016 | 2015 | 2014 | 2013 | 2012 |
| --- | --- | --- | --- | --- | --- | --- | --- | --- | --- | --- | --- |
| Q1 | -1.4% | 12% | -31% | 16.2% | -1.1% | 3.3% | -0.3% | -0.1% | 3.6% | 11.2% | - |
| Q2 | - | 4.9% | 14.2% | 1.9% | 3.5% | 3.2% | 2.4% | -0.2% | 4.3% | 9.1% | - |
| Q3 | - | -2% | 4.8% | -1.1% | 5.7% | 5.8% | 3.3% | -9% | -6.9% | 5.8% | - |
| Q4 | - | -8.8% | 17.9% | - | -15.8% | 1.9% | 4% | 5% | 3.4% | 13.1% | - |
| | J | F | M | A | M | J | J | A | S | O | N | D |
| --- | --- | --- | --- | --- | --- | --- | --- | --- | --- | --- | --- | --- |
| 2022 | -1.4% | - | - | - | - | - | - | - | - | - | - | - |
| 2021 | -0.4% | 7% | 5% | 5.2% | 1.9% | -2.1% | - | 2.5% | -4.4% | 6.9% | -3.4% | -11.6% |