Mutual Funds - Profile
RMB International Fund
INT > Multi-Cap > Core
Summary
The fund seeks capital appreciation in the long term by investing in companies across any size outside the United States.
The investment process starts with a list of companies in the benchmark index and the research team utilizes quantitative techniques and fundamental analysis to identify investment opportunities.
Next, the research team relies on fundamental analysis to look for quality companies, as determined by the durability of the company's business model, financial strength, long-term growth potential, and management teams that add value.
The team favors mispriced companies that are trading at reasonable valuations.
Then the More
Price
52 Week HL
$10.98 - $9.75
Sector Allocation

Mar 31, 2021
Top 10 Holdings

May 31, 2021
| Company | Holding |
| --- | --- |
| Lloyds Banking | 4.71 |
| LVMH Moet | 4.26 |
| Lonza Group | 3.67 |
| Kerry Group | 3.50 |
| Novartis AG | 3.19 |
| Company | Holding |
| --- | --- |
| Rentokil Initial | 3.18 |
| ASML Holding | 3.14 |
| Nestle Sa | 3.13 |
| Grifols | 3.01 |
| BASF SE | 2.99 |
| Total | 34.78% |
Manager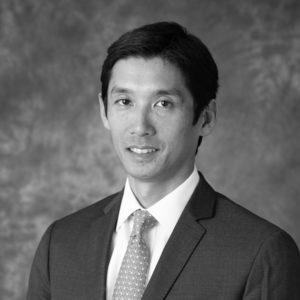 Leadership
Single Manager
| | 2022 | 2021 | 2020 | 2019 | 2018 | 2017 | 2016 | 2015 | 2014 | 2013 | 2012 |
| --- | --- | --- | --- | --- | --- | --- | --- | --- | --- | --- | --- |
| RMBTX | 0% | 29% | 16% | 29% | -6% | 19% | 8% | -1% | 14% | 29% | 13% |
| S&P 500 | -10% | 27% | 16% | 29% | -6% | 19% | 10% | -1% | 11% | 30% | 13% |
| | 2022 | 2021 | 2020 | 2019 | 2018 | 2017 | 2016 | 2015 | 2014 | 2013 | 2012 |
| --- | --- | --- | --- | --- | --- | --- | --- | --- | --- | --- | --- |
| Q1 | -2.2% | 1.4% | -21.5% | 12.7% | - | - | - | - | - | - | - |
| Q2 | - | 3.4% | 13.4% | -0.8% | -0.3% | -100% | - | - | - | - | - |
| Q3 | - | 5.9% | 4.3% | -3.7% | -1.2% | -100% | - | - | - | - | - |
| Q4 | - | 0.6% | 14.8% | 7.5% | -18.4% | - | - | - | - | - | - |
| | J | F | M | A | M | J | J | A | S | O | N | D |
| --- | --- | --- | --- | --- | --- | --- | --- | --- | --- | --- | --- | --- |
| 2022 | -2.7% | - | - | - | - | - | - | - | - | - | - | - |
| 2021 | -0.1% | 0.7% | 0.8% | 2.7% | 1.9% | -1.2% | 2.7% | 1.6% | 1.4% | -1.4% | -3.2% | 2.3% |