Mutual Funds - Profile
RMB Fund
US > Multi-Cap > Growth
Summary
The fund seeks capital appreciation by investing in companies across any size in the United States.
The investment process is designed to identify high-quality companies in the benchmark index demonstrating durable competitive advantages in the long term.
The process also considers companies that have a track record of paying dividends regularly.
Next, the research team considers companies that consistently bring superior products to market and have potential for durable operating and revenue growth.
The team looks for companies with proven management teams aligned with shareholders' interests and that allocate capital of shareholders prudently.
In addition, More
Price
52 Week HL
$30.95 - $21.28
Sector Allocation

Mar 31, 2021
Top 10 Holdings

May 31, 2021
| Company | Holding |
| --- | --- |
| Microsoft Corporation | 6.48 |
| Alphabet Inc | 5.87 |
| Visa Inc | 3.92 |
| IHS Markit | 3.37 |
| Avery Dennison | 3.35 |
| Company | Holding |
| --- | --- |
| Danaher Corporation | 3.26 |
| Morgan Stanley | 3.19 |
| Dollar General | 3.16 |
| UnitedHealth Group | 3.11 |
| American Tower | 3.05 |
| Total | 38.76% |
Manager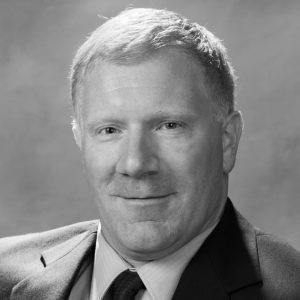 Leadership
Single Manager
| | 2021 | 2020 | 2019 | 2018 | 2017 | 2016 | 2015 | 2014 | 2013 | 2012 | 2011 |
| --- | --- | --- | --- | --- | --- | --- | --- | --- | --- | --- | --- |
| RMBJX | 19% | 37% | 34% | -3% | 28% | 6% | 4% | 11% | 32% | 13% | 1% |
| S&P 500 | 21% | 16% | 29% | -6% | 19% | 10% | -1% | 11% | 30% | 0% | 0% |
| | 2021 | 2020 | 2019 | 2018 | 2017 | 2016 | 2015 | 2014 | 2013 | 2012 | 2011 |
| --- | --- | --- | --- | --- | --- | --- | --- | --- | --- | --- | --- |
| Q1 | 6% | -23.9% | 17.4% | - | 7.3% | -7.1% | 5.2% | -0.5% | 6.8% | 14.6% | - |
| Q2 | 9.1% | 21.8% | 4.1% | 6.6% | 3.9% | 1.1% | 1.3% | 5.3% | 1.6% | -5.6% | - |
| Q3 | 6.6% | 6.6% | 0.6% | 6.4% | 5.2% | 6.8% | -5.7% | 1.1% | 5% | 5.7% | - |
| Q4 | 0.4% | 9.6% | 6.9% | -13.4% | 3.9% | 0.3% | 0.2% | 1.4% | 0.6% | -6.5% | - |
| | J | F | M | A | M | J | J | A | S | O | N | D |
| --- | --- | --- | --- | --- | --- | --- | --- | --- | --- | --- | --- | --- |
| 2021 | -1.2% | 3.8% | 3.3% | 6.8% | 0.1% | 2% | 3.6% | 2.4% | 0.5% | 1.2% | - | - |
| 2020 | -0.4% | -8.8% | -16.2% | 13.9% | 5.4% | 1.4% | 4.9% | 4.9% | -3.1% | 0.2% | 11.5% | -1.9% |