Mutual Funds - Profile
Columbia Large Cap Value Fund
US > Large-Cap > Value
Summary
The fund seeks primarily current income and secondarily capital appreciation in the long term by investing in large-size companies in the United States.
The investment process employs a value-oriented approach to identify companies that are mispriced and have the potential to outperform.
Next, the research team focuses on dividend-paying companies. The team also combines fundamental and systematic research to understand a company's outlook and opportunity.
The fund manager constructs a portfolio of companies selected from a list favored by the research team and allocates assets to individual holdings consistent with its risk management principles.
The More
Price
52 Week HL
$17.29 - $13.44
Sector Allocation

Feb 28, 2021
Top 10 Holdings

Mar 29, 2021
| Company | Holding |
| --- | --- |
| J P | 3.79 |
| Johnson & Johnson | 3.26 |
| Berkshire Hathaway | 2.92 |
| Comcast Corporation | 2.62 |
| Medtronic Plc | 2.08 |
| Company | Holding |
| --- | --- |
| Citigroup Inc | 2.04 |
| Bank Of | 1.97 |
| Home Depot | 1.95 |
| Morgan Stanley | 1.93 |
| Procter & | 1.91 |
| Total | 24.47% |
Manager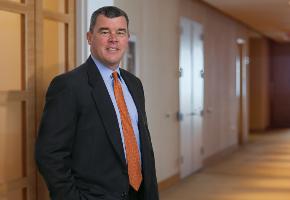 Leadership
Single Manager
| | 2022 | 2021 | 2020 | 2019 | 2018 | 2017 | 2016 | 2015 | 2014 | 2013 | 2012 |
| --- | --- | --- | --- | --- | --- | --- | --- | --- | --- | --- | --- |
| RDEIX | -4% | 23% | 0% | 23% | -11% | 11% | 14% | -6% | 11% | 29% | 14% |
| S&P 500 | -10% | 27% | 16% | 29% | -6% | 19% | 10% | -1% | 11% | 30% | 13% |
| | 2022 | 2021 | 2020 | 2019 | 2018 | 2017 | 2016 | 2015 | 2014 | 2013 | 2012 |
| --- | --- | --- | --- | --- | --- | --- | --- | --- | --- | --- | --- |
| Q1 | -1.5% | 10.7% | -26.8% | 12.7% | -3.1% | 3.7% | -0.4% | -0.8% | 2.4% | 11% | - |
| Q2 | - | 4.5% | 14.8% | 2.8% | 2.1% | 2.3% | 4.2% | 1.3% | 4.8% | 3.4% | - |
| Q3 | - | 2.9% | 6.2% | 0.7% | 4.9% | 3.8% | 3.4% | -8.1% | -0.3% | 3.2% | - |
| Q4 | - | 0.8% | 16% | 3.2% | -13% | 5.1% | 6.6% | 5.6% | 3.8% | 10% | - |
| | J | F | M | A | M | J | J | A | S | O | N | D |
| --- | --- | --- | --- | --- | --- | --- | --- | --- | --- | --- | --- | --- |
| 2022 | -1.5% | - | - | - | - | - | - | - | - | - | - | - |
| 2021 | -2% | 6.7% | 5.8% | 4.1% | 2.6% | -2.1% | 0.6% | 1.7% | 0.6% | -0.2% | -3.7% | 1.3% |