Mutual Funds - Profile
AQR Large Cap Multi-Style Fund
US > Large-Cap > Core
Summary
The fund seeks capital appreciation in the long term by investing in mid-and large-size companies in the United States.
The disciplined investment process seeks to highlight companies demonstrating attractive valuations with positive momentum and strong profitability.
The research team narrows the investable universe to a list of stable companies with strong earnings characteristics.
Next, the team focuses on a company's valuation multiples on the basis of earnings and book value. In addition, the team ranks the stocks on the basis of value, momentum and profitability and selects those with a high combined score.
More
Price
52 Week HL
$22.72 - $18.2
Sector Allocation

Mar 31, 2021
Top 10 Holdings

Mar 31, 2021
| Company | Holding |
| --- | --- |
| Apple Inc | 5.34 |
| Microsoft Corporation | 5.31 |
| Amazon Com | 3.01 |
| Facebook Inc | 2.70 |
| Alphabet Inc | 2.27 |
| Company | Holding |
| --- | --- |
| Intel Corporation | 1.56 |
| Tesla Inc | 1.35 |
| Berkshire Hathaway | 1.34 |
| Johnson & Johnson | 1.33 |
| | |
| Total | 24.21% |
Manager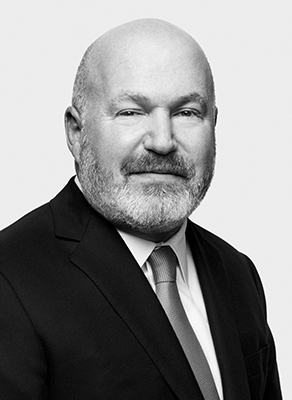 Leadership
Single Manager
| | 2022 | 2021 | 2020 | 2019 | 2018 | 2017 | 2016 | 2015 | 2014 | 2013 | 2012 |
| --- | --- | --- | --- | --- | --- | --- | --- | --- | --- | --- | --- |
| QCERX | -4% | 25% | 19% | 29% | -7% | 19% | 10% | -1% | 11% | 30% | 14% |
| S&P 500 | -8% | 27% | 16% | 29% | -6% | 19% | 10% | -1% | 11% | 30% | 13% |
| | 2022 | 2021 | 2020 | 2019 | 2018 | 2017 | 2016 | 2015 | 2014 | 2013 | 2012 |
| --- | --- | --- | --- | --- | --- | --- | --- | --- | --- | --- | --- |
| Q1 | -1.5% | 8.9% | -22.4% | 12.2% | -0.3% | 6.1% | -1.2% | 1.5% | - | - | - |
| Q2 | - | 6.4% | 20.6% | 0.5% | 3.4% | 3.6% | -1.1% | -0.3% | -100% | - | - |
| Q3 | - | 1.8% | 9.4% | 1% | 5.4% | 5.7% | 4.3% | -5.8% | -0.4% | - | - |
| Q4 | - | -4% | 1.9% | 2.3% | -16.6% | 6.6% | 5.2% | 4.6% | 6% | - | - |
| | J | F | M | A | M | J | J | A | S | O | N | D |
| --- | --- | --- | --- | --- | --- | --- | --- | --- | --- | --- | --- | --- |
| 2022 | -2.5% | - | - | - | - | - | - | - | - | - | - | - |
| 2021 | 1.3% | 1.3% | 6% | 5% | 0.7% | 0.7% | 2.2% | 3.2% | -3.5% | 4.6% | -0.8% | -7.5% |