Mutual Funds - Profile
Pzena International Small Cap Value Fund
INT > Small-Cap > Value
Summary
The fund seeks long-term capital appreciation by investing in small-cap companies in international markets outside the United States.
The investment process is designed to identify companies with strong financial position, attractive earnings history and are estimated to offer strong long-term prospects.
The research process is focused on evaluating individual companies for its business model, earnings durability, market leadership, competitive dynamic, and management effectiveness.
The fund prefers to hold between 40 and 90 companies that offer the most attractive upside potential and are trading at most compelling valuations to their long term prospects.
The fund More
Price
52 Week HL
$11.11 - $6.57
Sector Allocation

Mar 31, 2021
Top 10 Holdings

Mar 31, 2021
| Company | Holding |
| --- | --- |
| Salzgitter AG | 5.1 |
| Rexel SA | 4.4 |
| Pacific Basin | 3.8 |
| Danieli & | 3.4 |
| Drax Group | 3.3 |
| Company | Holding |
| --- | --- |
| DB Insurance | 3.2 |
| Maire Tecnimont | 2.9 |
| Ipsos | 2.9 |
| Vienna Insurance | 2.6 |
| Celestica, Inc | 2.6 |
| Total | 34.2% |
Manager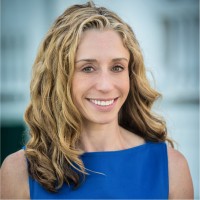 Leadership
Single Manager
| | 2021 | 2020 | 2019 | 2018 | 2017 | 2016 | 2015 | 2014 | 2013 | 2012 | 2011 |
| --- | --- | --- | --- | --- | --- | --- | --- | --- | --- | --- | --- |
| PZIIX | 0% | 16% | 29% | -6% | 19% | 8% | -1% | 14% | 29% | 13% | 0% |
| S&P 500 | 21% | 16% | 29% | -6% | 19% | 10% | -1% | 11% | 30% | 13% | 0% |
| | 2021 | 2020 | 2019 | 2018 | 2017 | 2016 | 2015 | 2014 | 2013 | 2012 | 2011 |
| --- | --- | --- | --- | --- | --- | --- | --- | --- | --- | --- | --- |
| Q1 | 13.6% | -42.2% | 6.9% | - | - | - | - | - | - | - | - |
| Q2 | 5.8% | 25.1% | -5.9% | -100% | - | - | - | - | - | - | - |
| Q3 | 0.2% | 6.4% | -3.9% | 3.1% | - | - | - | - | - | - | - |
| Q4 | 1.7% | 25.6% | 10.2% | -19.1% | - | - | - | - | - | - | - |
| | J | F | M | A | M | J | J | A | S | O | N | D |
| --- | --- | --- | --- | --- | --- | --- | --- | --- | --- | --- | --- | --- |
| 2021 | 0.5% | 8.1% | 4.6% | 4.2% | 5.2% | -3.5% | 0.1% | 3.1% | -3% | 1.7% | - | - |
| 2020 | -8.4% | -9.5% | -30.2% | 14.5% | 5% | 4% | 0.8% | 9% | -3.1% | -4.3% | 22.1% | 7.5% |