Mutual Funds - Profile
PIMCO RAE PLUS International Fund
INT > Multi-Cap > Core
Summary
The fund seeks total return by investing in companies outside the United States.
The sub-adviser's investment process starts with a list of companies in the benchmark index and the research team utilizes quantitative techniques and fundamental analysis to identify investment opportunities.
Next, the research team seeks exposure to a portfolio of stocks economically tied to foreign (non-U.S.) countries (RAE International Large Model Portfolio) and complementing this with absolute return bond alpha strategy (AR Bond Alpha Strategy).
The stocks are selected from a broad universe of companies which satisfy certain liquidity and capacity requirements.
Then More
Sector Allocation

Mar 31, 2021
Top 10 Holdings

Mar 31, 2021
Manager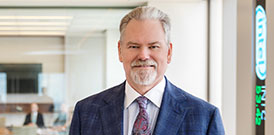 Leadership
Single Manager
Advisor
Research Affiliates
| | 2021 | 2020 | 2019 | 2018 | 2017 | 2016 | 2015 | 2014 | 2013 | 2012 | 2011 |
| --- | --- | --- | --- | --- | --- | --- | --- | --- | --- | --- | --- |
| PTIPX | 0% | 16% | 29% | -6% | 19% | 8% | -1% | 14% | 29% | 13% | 0% |
| S&P 500 | 16% | 16% | 29% | -6% | 19% | 10% | -1% | 11% | 30% | 13% | 0% |
| | 2021 | 2020 | 2019 | 2018 | 2017 | 2016 | 2015 | 2014 | 2013 | 2012 | 2011 |
| --- | --- | --- | --- | --- | --- | --- | --- | --- | --- | --- | --- |
| Q1 | -1.5% | -32.3% | 8.7% | -2% | 7.6% | -2.2% | 2.3% | - | - | - | - |
| Q2 | 0.7% | 12.8% | - | -2.2% | 5.6% | -1.6% | 0.7% | -0.1% | - | - | - |
| Q3 | 0.3% | 1.1% | -2.4% | 2.9% | 8.4% | 9.6% | -15.9% | -7.5% | - | - | - |
| Q4 | - | 19.5% | 6.7% | -13.6% | 4.3% | 5.5% | 3.7% | -5.4% | - | - | - |
| | J | F | M | A | M | J | J | A | S | O | N | D |
| --- | --- | --- | --- | --- | --- | --- | --- | --- | --- | --- | --- | --- |
| 2021 | 1.3% | 5.1% | -7.5% | 2.4% | 4.9% | -6.2% | -0.7% | 0.2% | 0.9% | -8.1% | - | - |
| 2020 | -3.2% | -9.6% | -22.6% | 6.9% | 6.1% | -0.5% | 1.1% | 6.9% | -6.5% | -2.8% | 18.8% | 3.4% |