Mutual Funds - Profile
PGIM QMA Large-Cap Value Fund
US > Large-Cap > Value
Summary
The fund seeks capital appreciation by investing in mega-and large-size companies in the United States.
The sub-advisor's investment process is designed to identify companies that are estimated to trade below their fair values. The process seeks established companies that are considered to be relatively inexpensive to their earnings power and growth, peers and broader market.
The investment process starts with a list of companies in the benchmark index and narrows the list to include with a growth track record of earnings and free cash flow.
Then the research team utilizes quantitative techniques to More
Price
52 Week HL
$15.05 - $11.15
Sector Allocation

Mar 31, 2021
Top 10 Holdings

Mar 31, 2021
| Company | Holding |
| --- | --- |
| J P | 2.9 |
| Berkshire Hathaway | 2.7 |
| Bank Of | 2.1 |
| Intel Corporation | 1.9 |
| AT&T Inc | 1.8 |
| Company | Holding |
| --- | --- |
| Verizon Communications | 1.6 |
| Exxon Mobil | 1.4 |
| Citigroup | 1.4 |
| Johnson & Johnson | 1.4 |
| Comcast Corporation | 1.3 |
| Total | 18.5% |
Manager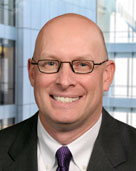 Leadership
Single Manager
| | 2022 | 2021 | 2020 | 2019 | 2018 | 2017 | 2016 | 2015 | 2014 | 2013 | 2012 |
| --- | --- | --- | --- | --- | --- | --- | --- | --- | --- | --- | --- |
| PRVRX | -4% | 23% | 0% | 23% | -11% | 11% | 14% | -6% | 11% | 29% | 14% |
| S&P 500 | -10% | 27% | 16% | 29% | -6% | 19% | 10% | -1% | 11% | 30% | 13% |
| | 2022 | 2021 | 2020 | 2019 | 2018 | 2017 | 2016 | 2015 | 2014 | 2013 | 2012 |
| --- | --- | --- | --- | --- | --- | --- | --- | --- | --- | --- | --- |
| Q1 | 1.7% | 18.4% | -38.3% | 10% | -3% | 2.4% | 1.4% | - | - | - | - |
| Q2 | - | 4.2% | 18.4% | -0.4% | 2.5% | 1.3% | 2.3% | -1.9% | - | - | - |
| Q3 | - | 2.2% | 2.4% | -1% | 2.4% | 4% | 5.2% | -8.8% | - | - | - |
| Q4 | - | -4% | 22.8% | 4.6% | -15.4% | 6% | 11.7% | 4.2% | - | - | - |
| | J | F | M | A | M | J | J | A | S | O | N | D |
| --- | --- | --- | --- | --- | --- | --- | --- | --- | --- | --- | --- | --- |
| 2022 | 1.7% | - | - | - | - | - | - | - | - | - | - | - |
| 2021 | 1.5% | 8.2% | 7.8% | 3.3% | 3.6% | -2.7% | -0.5% | 2.3% | 0.4% | 0.8% | -3.2% | -2.6% |