Mutual Funds - Profile
T Rowe Price Science & Technology Fund, Inc
US > Science/Technology >
Summary
The fund seeks capital appreciation in the long term by investing in companies in the United States.
The investment process is designed to highlight companies that are expected to benefit from the development and use of science and/or technology.
The investment team focuses on companies that operate in industries such as information technology, telecommunication equipment and services, health care, business services and technology solutions, media, internet commerce and advertising, alternative energy, aerospace and defense, and materials and chemicals.
Next, the research team relies on fundamental research to evaluate companies' business prospects, valuations of More
Price
52 Week HL
$64.21 - $52.85
Sector Allocation

Feb 28, 2021
Top 10 Holdings

Apr 01, 2021
| Company | Holding |
| --- | --- |
| Alphabet | 9.04 |
| Facebook | 6.94 |
| Trip.com | 6.19 |
| Booking Holdings | 5.50 |
| Salesforce.com | 5.10 |
| Company | Holding |
| --- | --- |
| Zalando | 4.73 |
| Amazon.com | 4.36 |
| Microsoft | 4.29 |
| Citrix Systems | 3.97 |
| Micron Technology | 3.75 |
| Total | 53.87% |
Manager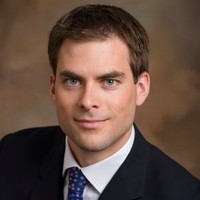 Leadership
Single Manager
| | 2021 | 2020 | 2019 | 2018 | 2017 | 2016 | 2015 | 2014 | 2013 | 2012 | 2011 |
| --- | --- | --- | --- | --- | --- | --- | --- | --- | --- | --- | --- |
| PRSCX | 0% | 16% | 29% | -6% | 19% | 8% | -1% | 14% | 29% | 13% | 0% |
| S&P 500 | 23% | 16% | 29% | -6% | 19% | 10% | -1% | 11% | 30% | 13% | 0% |
| | 2021 | 2020 | 2019 | 2018 | 2017 | 2016 | 2015 | 2014 | 2013 | 2012 | 2011 |
| --- | --- | --- | --- | --- | --- | --- | --- | --- | --- | --- | --- |
| Q1 | 7.7% | -16% | 22.8% | 5.4% | 13.4% | -3.2% | 3.2% | 2.4% | 7.4% | 21.7% | - |
| Q2 | 7.6% | 30.7% | 1.1% | 8.4% | 6.7% | 6.9% | 1.1% | 4.7% | 7.2% | -14.8% | - |
| Q3 | -0.9% | 12.1% | 1% | -2.7% | 6.9% | 12.7% | -8.6% | 2% | 11% | 2.2% | - |
| Q4 | -3.9% | 3.7% | 6.8% | -15% | 7.3% | -4.2% | 14% | 2.8% | 13.5% | 1.3% | - |
| | J | F | M | A | M | J | J | A | S | O | N | D |
| --- | --- | --- | --- | --- | --- | --- | --- | --- | --- | --- | --- | --- |
| 2021 | 1.4% | 5.3% | 0.9% | 4.4% | -1.1% | 4.2% | -4.8% | 3.2% | 0.9% | -2.8% | -2.6% | -5% |
| 2020 | 0.9% | -4.3% | -13% | 13.8% | 8% | 6.5% | 6.1% | 9% | -3.1% | -0.2% | 12.2% | -7.4% |