Mutual Funds - Profile
PIMCO RAE International Fund
INT > Multi-Cap > Core
Summary
The fund seeks capital appreciation in the long term by investing in companies outside the United States.
The sub-adviser's investment process starts with a list of companies in the benchmark index and the research team utilizes quantitative techniques and fundamental analysis to identify investment opportunities.
Next, the research team seeks exposure to a portfolio of stocks economically tied to at least three foreign (non-U.S.) countries through investment in the securities that comprise the RAE International Portfolio.
The stocks are selected from a broad universe of companies which satisfy certain liquidity and capacity requirements.
Then More
Sector Allocation

Mar 31, 2021
Top 10 Holdings

Mar 31, 2021
| Company | Holding |
| --- | --- |
| Arcelormittal Sa | 3.64 |
| Rio Tinto | 2.81 |
| Magna International | 2.72 |
| Deutsche Lufthansa | 2.57 |
| Panasonic Corporation | 2.16 |
| Company | Holding |
| --- | --- |
| Hitachi Ltd | 1.97 |
| Covestro Ag | 1.84 |
| Royal Dutch | 1.42 |
| Norsk Hydro | 1.21 |
| Daimler Ag | 1.13 |
| Total | 21.47% |
Manager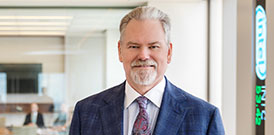 Leadership
Single Manager
Advisor
Research Affiliates
| | 2022 | 2021 | 2020 | 2019 | 2018 | 2017 | 2016 | 2015 | 2014 | 2013 | 2012 |
| --- | --- | --- | --- | --- | --- | --- | --- | --- | --- | --- | --- |
| PPYPX | 0% | 29% | 16% | 29% | -6% | 19% | 8% | -1% | 14% | 29% | 13% |
| S&P 500 | -10% | 27% | 16% | 29% | -6% | 19% | 10% | -1% | 11% | 30% | 13% |
| | 2022 | 2021 | 2020 | 2019 | 2018 | 2017 | 2016 | 2015 | 2014 | 2013 | 2012 |
| --- | --- | --- | --- | --- | --- | --- | --- | --- | --- | --- | --- |
| Q1 | 3.5% | 9.5% | -28.6% | 8% | -1.4% | 6.4% | -1% | - | - | - | - |
| Q2 | - | 3.1% | 14% | 0.1% | -2.1% | 5.5% | -1.5% | -1.7% | - | - | - |
| Q3 | - | 0.5% | 2.7% | -0.7% | 2.5% | 7.3% | 7.4% | -11.6% | - | - | - |
| Q4 | - | -21% | 19.3% | 2.7% | -12.3% | 3.9% | 3.3% | 2.2% | - | - | - |
| | J | F | M | A | M | J | J | A | S | O | N | D |
| --- | --- | --- | --- | --- | --- | --- | --- | --- | --- | --- | --- | --- |
| 2022 | 0.9% | - | - | - | - | - | - | - | - | - | - | - |
| 2021 | 1% | 5.7% | 2.6% | 1.6% | 4.5% | -2.8% | -0.5% | -0.1% | 1% | -1% | -5.3% | -18% |