Mutual Funds - Profile
PIMCO RAE US Fund
US > Large-Cap > Value
Summary
The fund seeks capital appreciation in the long term by investing in mid-and large-size companies in the United States.
The sub-adviser's investment strategy starts with a list of companies in the benchmark index RAE US Portfolio. The stocks are selected from a broad universe of companies which satisfy certain liquidity and capacity requirements.
The sub-adviser uses the RAE methodology which is a rules-based model to select stocks that indicate higher expected returns on the basis of value, quality and momentum characteristics.
Next, the model weights selected stocks by evaluating a company's sales, cash More
Price
52 Week HL
$13.82 - $10.86
Sector Allocation

Mar 31, 2021
Top 10 Holdings

Mar 31, 2021
| Company | Holding |
| --- | --- |
| Pfizer Inc | 3.93 |
| Apple Inc | 3.75 |
| Gilead Sciences | 2.87 |
| Amgen Inc | 2.56 |
| AbbVie Inc | 2.19 |
| Company | Holding |
| --- | --- |
| Kohls Corporation | 2.12 |
| Microsoft Corporation | 1.99 |
| General Electric | 1.89 |
| Cisco Systems | 1.87 |
| QUALCOMM Incorporated | 1.86 |
| Total | 25.03% |
Manager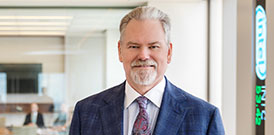 Leadership
Single Manager
Advisor
Research Affiliates
| | 2022 | 2021 | 2020 | 2019 | 2018 | 2017 | 2016 | 2015 | 2014 | 2013 | 2012 |
| --- | --- | --- | --- | --- | --- | --- | --- | --- | --- | --- | --- |
| PKAAX | -4% | 23% | 0% | 23% | -11% | 11% | 14% | -6% | 11% | 29% | 14% |
| S&P 500 | -10% | 27% | 16% | 29% | -6% | 19% | 10% | -1% | 11% | 30% | 13% |
| | 2022 | 2021 | 2020 | 2019 | 2018 | 2017 | 2016 | 2015 | 2014 | 2013 | 2012 |
| --- | --- | --- | --- | --- | --- | --- | --- | --- | --- | --- | --- |
| Q1 | 1.1% | 14.1% | -28% | 11.3% | -1.6% | 3.5% | 3.2% | - | - | - | - |
| Q2 | - | 5.2% | 16.2% | 0.8% | 4.7% | 0.5% | 1.1% | -1.4% | - | - | - |
| Q3 | - | -2.8% | 5.8% | 0.6% | 6.7% | 4.2% | 4.9% | -7.4% | - | - | - |
| Q4 | - | -1.2% | 13.5% | 3.1% | -14.4% | 6.6% | 5% | 4.7% | - | - | - |
| | J | F | M | A | M | J | J | A | S | O | N | D |
| --- | --- | --- | --- | --- | --- | --- | --- | --- | --- | --- | --- | --- |
| 2022 | 1.1% | - | - | - | - | - | - | - | - | - | - | - |
| 2021 | 3.4% | 3.3% | 6.8% | 2.3% | 2.8% | 0.1% | -1% | 2.6% | -4.3% | 2% | 2.9% | -5.8% |