Mutual Funds - Profile
Paradigm Select Fund
US > Mid-Cap > Core
Summary
The fund seeks capital appreciation in the long term by investing in mid-size companies in the United States.
The fundamental research driven process highlights companies whose price does not accurately reflect the long term earnings potential.
The team narrows the list of companies based on return potential, conviction, and an evaluation of stock-specific and portfolio risk.
The process also involves analysis leading to an insight into corporate strategy, competitive dynamics, near-term risks, and a long-term earnings outlook of a company.
Price
52 Week HL
$75.01 - $57.45
Sector Allocation

Mar 31, 2021
Top 10 Holdings

Mar 31, 2021
| Company | Holding |
| --- | --- |
| Builders FirstSource, | 4.4 |
| Globus Medical, | 3.8 |
| Marvell Technology | 3.7 |
| Teradyne, Inc. | 3.7 |
| Kulicke & | 3.6 |
| Company | Holding |
| --- | --- |
| Skyworks Solutions, | 3.4 |
| MKS Instruments, | 3.4 |
| Best Buy | 3.3 |
| Masimo Corporation | 3.1 |
| Garmin Ltd. | 2.9 |
| Total | 35.3% |
Manager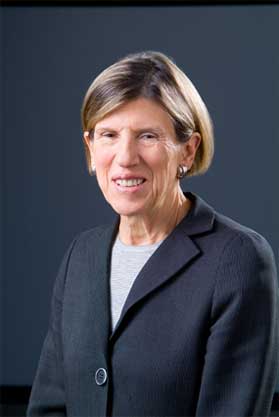 Leadership
Single Manager
| | 2022 | 2021 | 2020 | 2019 | 2018 | 2017 | 2016 | 2015 | 2014 | 2013 | 2012 |
| --- | --- | --- | --- | --- | --- | --- | --- | --- | --- | --- | --- |
| PFSLX | -11% | 21% | 15% | 28% | -11% | 17% | 12% | -4% | 11% | 33% | 15% |
| S&P 500 | -10% | 27% | 16% | 29% | -6% | 19% | 10% | -1% | 11% | 30% | 13% |
| | 2022 | 2021 | 2020 | 2019 | 2018 | 2017 | 2016 | 2015 | 2014 | 2013 | 2012 |
| --- | --- | --- | --- | --- | --- | --- | --- | --- | --- | --- | --- |
| Q1 | -7.3% | 12% | -28.8% | 16.6% | 2.9% | 5.9% | 1.2% | 5.8% | 2.7% | 10.2% | - |
| Q2 | - | 7.6% | 30.4% | 0.8% | 4.5% | 0.1% | -2% | -0.1% | 4.1% | 1.9% | - |
| Q3 | - | 2.4% | 7.9% | 2% | 3.3% | 3.8% | 10.2% | -10.9% | -5.2% | 6.3% | - |
| Q4 | - | 12.9% | 25.7% | 11.9% | -16.8% | 4.4% | 6.1% | 4.8% | 6.5% | 8% | - |
| | J | F | M | A | M | J | J | A | S | O | N | D |
| --- | --- | --- | --- | --- | --- | --- | --- | --- | --- | --- | --- | --- |
| 2022 | -8.1% | - | - | - | - | - | - | - | - | - | - | - |
| 2021 | 1.3% | 7.3% | 3.1% | 3.7% | 0.6% | 3.1% | 0.2% | 1.4% | 0.9% | -1% | -0.3% | 7.3% |