Mutual Funds - Profile
Polen International Small Company Growth Fund
INT > Small-Cap > Growth
Summary
The fund invests in small companies around the world including the United States.
The fundamental research driven investment process looks for companies with durable earnings profile, strong balance sheet and management with a successful track record of reinvestment in business growth. The fund prefers to invest in companies with market cap of less than $5 billion.
The fund allocates about 45% of its investment in Europe, 15% in North America, 15% in Asia Pacific ex Japan, 10% in Latin America and 5% in Japan.
Price
52 Week HL
$19.33 - $14.68
Sector Allocation

Mar 31, 2021
Top 10 Holdings

Mar 31, 2021
| Company | Holding |
| --- | --- |
| Netcompany Group | 6.23 |
| CompuGroup Medical | 5.38 |
| Endava PLC | 5.01 |
| Kakaku.com Inc | 4.66 |
| CTS Eventim | 4.55 |
| Company | Holding |
| --- | --- |
| HomeServe PLC | 4.5 |
| Smaregi Inc | 4.5 |
| Globant SA | 4.26 |
| Douzone Bizon | 3.93 |
| Altus Group | 3.82 |
| Total | 46.84% |
Manager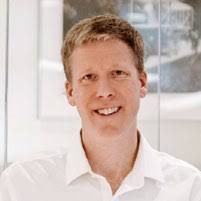 Leadership
Single Manager
| | 2021 | 2020 | 2019 | 2018 | 2017 | 2016 | 2015 | 2014 | 2013 | 2012 | 2011 |
| --- | --- | --- | --- | --- | --- | --- | --- | --- | --- | --- | --- |
| PBIRX | 0% | 16% | 29% | -6% | 19% | 8% | -1% | 14% | 29% | 13% | 0% |
| S&P 500 | 21% | 16% | 29% | -6% | 19% | 10% | -1% | 11% | 30% | 13% | 0% |
| | 2021 | 2020 | 2019 | 2018 | 2017 | 2016 | 2015 | 2014 | 2013 | 2012 | 2011 |
| --- | --- | --- | --- | --- | --- | --- | --- | --- | --- | --- | --- |
| Q1 | -2.5% | -23.2% | - | - | - | - | - | - | - | - | - |
| Q2 | 7.5% | 27.2% | 7.5% | - | - | - | - | - | - | - | - |
| Q3 | 4.2% | 11.4% | -2.6% | - | - | - | - | - | - | - | - |
| Q4 | 1.7% | 8.4% | 13.6% | - | - | - | - | - | - | - | - |
| | J | F | M | A | M | J | J | A | S | O | N | D |
| --- | --- | --- | --- | --- | --- | --- | --- | --- | --- | --- | --- | --- |
| 2021 | -3.6% | 2.2% | -0.9% | 6.8% | -0.5% | 1.2% | 4.8% | 6% | -6.2% | 1.7% | - | - |
| 2020 | -0.2% | -7.4% | -17% | 13.2% | 9.8% | 2.4% | 5.9% | 5.8% | -0.5% | -2.1% | 5.5% | 5% |