Mutual Funds - Profile
JPMorgan Market Expansion Enhanced Index Fund
US > Mid-Cap > Core
Summary
The fund seeks total return in the long term by investing in small- and mid-size companies in the United States.
The enhanced index strategy starts with a list of companies in the benchmark index and the research team uses quantitative techniques and fundamental analysis to narrow the list of investable companies.
The research team is using a proprietary stock-ranking system to overweight higher ranked stocks and underweight lower ranked. Next, the rankings are reviewed and adjusted to enhance accuracy and consistency within constraints on sector and industry weights and position sizes.
The investment team also considers More
Price
52 Week HL
$12.31 - $9.59
Sector Allocation

Feb 28, 2021
Top 10 Holdings

Mar 27, 2021
| Company | Holding |
| --- | --- |
| AGCO Corp. | 0.6 |
| Caesars Entertainment, | 0.6 |
| Generac Holdings, | 0.6 |
| Regal Beloit | 0.6 |
| AECOM | 0.5 |
| Company | Holding |
| --- | --- |
| Charles River | 0.5 |
| Molina Healthcare, | 0.5 |
| Penn National | 0.5 |
| Timken Co. | 0.5 |
| United Therapeutics | 0.5 |
| Total | 5.4% |
Manager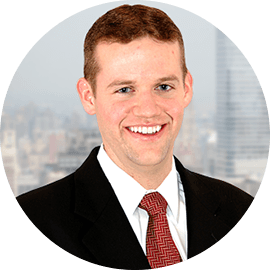 Leadership
Single Manager
| | 2022 | 2021 | 2020 | 2019 | 2018 | 2017 | 2016 | 2015 | 2014 | 2013 | 2012 |
| --- | --- | --- | --- | --- | --- | --- | --- | --- | --- | --- | --- |
| OMEAX | -11% | 21% | 15% | 28% | -11% | 17% | 12% | -4% | 11% | 33% | 15% |
| S&P 500 | -10% | 27% | 16% | 29% | -6% | 19% | 10% | -1% | 11% | 30% | 13% |
| | 2022 | 2021 | 2020 | 2019 | 2018 | 2017 | 2016 | 2015 | 2014 | 2013 | 2012 |
| --- | --- | --- | --- | --- | --- | --- | --- | --- | --- | --- | --- |
| Q1 | -6.1% | 15.8% | -31.8% | 12.9% | -0.9% | 2.5% | 2.7% | 5.1% | 2.3% | 13.4% | - |
| Q2 | - | 4% | 22.7% | 0.8% | 7.1% | 1.4% | 2.9% | -0.8% | 4.2% | 3.3% | - |
| Q3 | - | 2.3% | 3.6% | -0.8% | 2% | 4.5% | 5.1% | -8.6% | -4.3% | 6.7% | - |
| Q4 | - | -5.5% | 21.4% | 1.9% | -17.6% | 4% | 9.1% | 3.3% | 6.9% | 8.8% | - |
| | J | F | M | A | M | J | J | A | S | O | N | D |
| --- | --- | --- | --- | --- | --- | --- | --- | --- | --- | --- | --- | --- |
| 2022 | -6.1% | - | - | - | - | - | - | - | - | - | - | - |
| 2021 | 4% | 6.1% | 5% | 3.8% | 1.6% | -1.3% | -0.6% | 2.1% | 0.8% | 0.9% | - | -8.6% |