Mutual Funds - Profile
Olstein Strategic Opportunities Fund
US > Small-Cap > Core
Summary
The fund seeks primarily capital appreciation in the long term and secondarily income by investing in small-and mid-size companies in the United States.
The investment process starts with a list of companies in the benchmark index and the research team utilizes quantitative techniques and fundamental analysis to identify investment opportunities.
Next, the research team focuses on companies that are trading at significant discounts to their estimate of private market value.
The team evaluates private market value on the basis of estimated future free cash flow.
In addition, the team seeks to identify early signs More
Price
52 Week HL
$26.01 - $21.19
Sector Allocation

Mar 31, 2021
Top 10 Holdings

Mar 31, 2021
| Company | Holding |
| --- | --- |
| Discovery Inc | 6.75 |
| Invesco Ltd | 4.93 |
| WESCO International | 4.61 |
| Prestige Consumer | 4.52 |
| Central Garden | 4.01 |
| Company | Holding |
| --- | --- |
| Blue Bird | 3.49 |
| Sensata Technologies | 3.42 |
| WestRock Co | 3.30 |
| Citizens Financial | 3.26 |
| The Shyft | 3.21 |
| Total | 41.5% |
Manager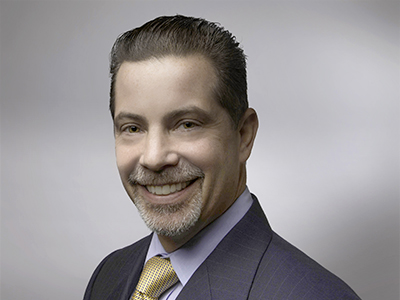 Leadership
Single Manager
| | 2022 | 2021 | 2020 | 2019 | 2018 | 2017 | 2016 | 2015 | 2014 | 2013 | 2012 |
| --- | --- | --- | --- | --- | --- | --- | --- | --- | --- | --- | --- |
| OFSAX | -2% | 14% | 18% | 24% | -12% | 13% | 19% | -6% | 4% | 37% | 15% |
| S&P 500 | -1% | 27% | 16% | 29% | -6% | 19% | 10% | -1% | 11% | 30% | 13% |
| | 2022 | 2021 | 2020 | 2019 | 2018 | 2017 | 2016 | 2015 | 2014 | 2013 | 2012 |
| --- | --- | --- | --- | --- | --- | --- | --- | --- | --- | --- | --- |
| Q1 | 2.5% | 23.9% | -37.8% | 10.1% | -1.5% | 2.9% | 2.5% | 4.8% | 1% | 13.7% | - |
| Q2 | - | - | 27.4% | 3.9% | 3.7% | -0.5% | -3.1% | -4.2% | 4.1% | 6.1% | - |
| Q3 | - | 0.1% | 9% | -0.5% | 4.1% | -1.7% | 10.1% | -16.2% | -3.2% | 7.5% | - |
| Q4 | - | -9.3% | 34% | 10.7% | -17.1% | 4.2% | 10.2% | 1.6% | 10.1% | 10.1% | - |
| | J | F | M | A | M | J | J | A | S | O | N | D |
| --- | --- | --- | --- | --- | --- | --- | --- | --- | --- | --- | --- | --- |
| 2022 | 2% | - | - | - | - | - | - | - | - | - | - | - |
| 2021 | 5.6% | 11.1% | 5.7% | 1.9% | 0.6% | -2.5% | -3.1% | 3.2% | 0.1% | -3.3% | -2.1% | -6.1% |