Mutual Funds - Profile
Northern Large Cap Core Fund
US > Large-Cap > Value
Summary
The fund seeks primarily capital appreciation and secondarily current income in the long term by investing in mega-and large-size companies in the United States.
The investment process starts with a list of companies in the benchmark index and the research team uses quantitative techniques and fundamental analysis to narrow the list of investable companies.
Then the research team with the help of statistics and advanced econometric methods determine which stock or firm characteristics are predictive of future stock performance.
The team also assesses a company's relative valuation, price momentum and earnings quality characteristics More
Price
52 Week HL
$26.9 - $20.23
Sector Allocation

Mar 31, 2021
Top 10 Holdings

Mar 31, 2021
| Company | Holding |
| --- | --- |
| Apple Inc | 6.4 |
| Microsoft Corporation | 5.9 |
| Alphabet Inc. | 4.3 |
| Amazon.com, Inc. | 3.6 |
| Facebook, Inc. | 2.1 |
| Company | Holding |
| --- | --- |
| Johnson & Johnson | 1.8 |
| UnitedHealth Group | 1.7 |
| Bank Of | 1.6 |
| Intel Corporation | 1.4 |
| Cisco Systems, | 1.3 |
| Total | 30.1% |
Manager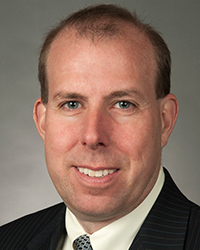 Leadership
Single Manager
| | 2022 | 2021 | 2020 | 2019 | 2018 | 2017 | 2016 | 2015 | 2014 | 2013 | 2012 |
| --- | --- | --- | --- | --- | --- | --- | --- | --- | --- | --- | --- |
| NOLCX | -4% | 23% | 0% | 23% | -11% | 11% | 14% | -6% | 11% | 29% | 14% |
| S&P 500 | -10% | 27% | 16% | 29% | -6% | 19% | 10% | -1% | 11% | 30% | 13% |
| | 2022 | 2021 | 2020 | 2019 | 2018 | 2017 | 2016 | 2015 | 2014 | 2013 | 2012 |
| --- | --- | --- | --- | --- | --- | --- | --- | --- | --- | --- | --- |
| Q1 | -4.5% | 9% | -21.8% | 11% | -0.4% | 4.3% | 1.7% | -0.7% | 3.1% | 12.1% | - |
| Q2 | - | 8% | 19.5% | 0.7% | 4.3% | 2.1% | 0.9% | -0.5% | 4.3% | 3.7% | - |
| Q3 | - | 0.6% | 5.7% | -0.3% | 6.7% | 4.7% | 4.2% | -6.6% | 1.7% | 4.4% | - |
| Q4 | - | -2.3% | 11.4% | 6.2% | -13.6% | 6.9% | 4.6% | 5.6% | 5.3% | 11.8% | - |
| | J | F | M | A | M | J | J | A | S | O | N | D |
| --- | --- | --- | --- | --- | --- | --- | --- | --- | --- | --- | --- | --- |
| 2022 | -7.3% | - | - | - | - | - | - | - | - | - | - | - |
| 2021 | 0.6% | 2.9% | 5.3% | 5% | 1.6% | 1.4% | 2.3% | 3.6% | -5.1% | 6.5% | 1.1% | -9.2% |