Mutual Funds - Profile
Columbia Mid Cap Index Fund
US > Mid-Cap > Core
Summary
The fund seeks to replicate total return performance of the benchmark index before fees and expenses by investing in mid-size companies in the United States.
The investment process starts with a list of companies in the benchmark index and the research team uses quantitative techniques and fundamental analysis to narrow the list of investable companies.
The fund uses a proprietary tool designed to achieve full index replication, portfolio review, management and rebalancing.
The fund will typically emphasize within the portfolio those economic sectors emphasized by the Index, such as the financial services sector.
More
Price
52 Week HL
$17.44 - $13.91
Sector Allocation

Feb 28, 2021
Top 10 Holdings

Mar 29, 2021
| Company | Holding |
| --- | --- |
| Generac Holdlings | 0.93 |
| Caesars Entertainment | 0.88 |
| Penn National | 0.77 |
| SolarEdge Technologies, | 0.69 |
| Gognex | 0.65 |
| Company | Holding |
| --- | --- |
| PTC Inc | 0.65 |
| Charles River | 0.64 |
| Bio Techne | 0.63 |
| Fair Isaac | 0.60 |
| Molina Healthcare | 0.58 |
| Total | 7.02% |
Manager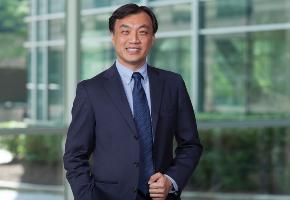 Leadership
Single Manager
| | 2022 | 2021 | 2020 | 2019 | 2018 | 2017 | 2016 | 2015 | 2014 | 2013 | 2012 |
| --- | --- | --- | --- | --- | --- | --- | --- | --- | --- | --- | --- |
| NMPAX | -11% | 21% | 15% | 28% | -11% | 17% | 12% | -4% | 11% | 33% | 15% |
| S&P 500 | -10% | 27% | 16% | 29% | -6% | 19% | 10% | -1% | 11% | 30% | 13% |
| | 2022 | 2021 | 2020 | 2019 | 2018 | 2017 | 2016 | 2015 | 2014 | 2013 | 2012 |
| --- | --- | --- | --- | --- | --- | --- | --- | --- | --- | --- | --- |
| Q1 | -8.8% | 13.4% | -29.8% | 14.4% | -0.9% | 3.9% | 3.7% | 5.3% | 3% | 13.5% | - |
| Q2 | - | -1.4% | 18.6% | -0.5% | 6.7% | 1.9% | 3.9% | -1.1% | 4.2% | 2% | - |
| Q3 | - | -1.8% | 4.7% | -0.5% | 3.7% | 3.2% | 4.1% | -8.5% | -4% | 6.4% | - |
| Q4 | - | -4.2% | 17.4% | 3.1% | -16.7% | 5.3% | 7.5% | 2.7% | 6.3% | 8.3% | - |
| | J | F | M | A | M | J | J | A | S | O | N | D |
| --- | --- | --- | --- | --- | --- | --- | --- | --- | --- | --- | --- | --- |
| 2022 | -8.8% | - | - | - | - | - | - | - | - | - | - | - |
| 2021 | 1.5% | 6.8% | 4.6% | 4.4% | 0.2% | -5.8% | 0.3% | 1.9% | -4% | 5.9% | -0.4% | -9.2% |