Mutual Funds - Profile
Neuberger Berman Large Cap Value Fund
US > Large-Cap > Value
Summary
The fund seeks to generate capital gains by investing in large-size companies in the U.S.
The value investment discipline focuses on companies with established market presence, stable cash flows and earnings and attractive return on capital but with lagging stock prices. Analysts take a closer view and look for sources of earnings reinvigoration or events that may lead to higher stock revaluation.
The diversified fund holds between 70 and 80 positions and allocates about 30% of its asets to top 10 holdings.
Price
52 Week HL
$46.42 - $34.91
Sector Allocation

Dec 31, 2020
Top 10 Holdings

Feb 17, 2021
| Company | Holding |
| --- | --- |
| JPMorgan Chase | 4.90 |
| General Electric | 3.60 |
| Bank Of | 3.20 |
| Southern Copper | 3.00 |
| Comerica Inc. | 2.60 |
| Company | Holding |
| --- | --- |
| Caterpillar Inc. | 2.40 |
| BHP Billiton | 2.40 |
| Truist Financial | 2.20 |
| EOG Resources | 2.10 |
| Boeing Co. | 2.10 |
| Total | 28.5% |
Manager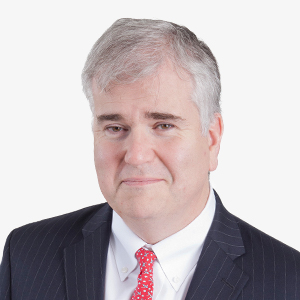 Leadership
Single Manager
| | 2022 | 2021 | 2020 | 2019 | 2018 | 2017 | 2016 | 2015 | 2014 | 2013 | 2012 |
| --- | --- | --- | --- | --- | --- | --- | --- | --- | --- | --- | --- |
| NBPBX | -4% | 23% | 0% | 23% | -11% | 11% | 14% | -6% | 11% | 29% | 14% |
| S&P 500 | -10% | 27% | 16% | 29% | -6% | 19% | 10% | -1% | 11% | 30% | 13% |
| | 2022 | 2021 | 2020 | 2019 | 2018 | 2017 | 2016 | 2015 | 2014 | 2013 | 2012 |
| --- | --- | --- | --- | --- | --- | --- | --- | --- | --- | --- | --- |
| Q1 | 2.1% | 18.3% | -26.9% | 9.9% | -3.5% | 1.5% | 3.6% | -0.6% | 3.1% | 10.1% | - |
| Q2 | - | 3.4% | 20.2% | 3.3% | 4.4% | 2.8% | 5.2% | -1.6% | 3.6% | 3.1% | - |
| Q3 | - | -0.7% | 1.1% | 0.5% | 6.2% | 3.2% | 8% | -12.3% | -1.3% | 4.6% | - |
| Q4 | - | 0.4% | 26.8% | 3.4% | -6.5% | 124.4% | 8.6% | 1.2% | 4.8% | 10.4% | - |
| | J | F | M | A | M | J | J | A | S | O | N | D |
| --- | --- | --- | --- | --- | --- | --- | --- | --- | --- | --- | --- | --- |
| 2022 | 1.3% | - | - | - | - | - | - | - | - | - | - | - |
| 2021 | 0.3% | 13.9% | 3.6% | 2.4% | 3.7% | -2.6% | -0.9% | 1.4% | -1.3% | 4.4% | -2.7% | -1.2% |