Mutual Funds - Profile
Morgan Stanley Institutional Fund Active International Allocation Portfolio
INT > Multi-Cap > Core
Summary
The fund seeks capital appreciation in the long term by investing in companies outside the United States.
The investment process starts with a list of companies in the benchmark index and the research team utilizes quantitative techniques and fundamental analysis to identify investment opportunities.
Next, the research team focuses on developed and emerging countries based on a country's projected future economic growth and return potential.
The approach combines country analysis with sector allocation and bottom-up stock selection.
Then the team ranks countries relative to one another and their own history.
In addition, the team evaluates More
Price
52 Week HL
$21.59 - $15.8
Sector Allocation

Jan 31, 2021
Top 10 Holdings

Feb 26, 2021
| Company | Holding |
| --- | --- |
| Sea Ltd | 10.24 |
| First Quantum | 3.91 |
| Taiwan Semiconductor | 3.72 |
| Samsung Electronics | 3.56 |
| Micron Technology | 3.13 |
| Company | Holding |
| --- | --- |
| Farfetch Ltd. | 2.93 |
| Sony Corp | 2.66 |
| Alibaba Group | 2.60 |
| Tencent Holdings | 2.29 |
| Koninklijke Philips | 1.92 |
| Total | 36.96% |
Manager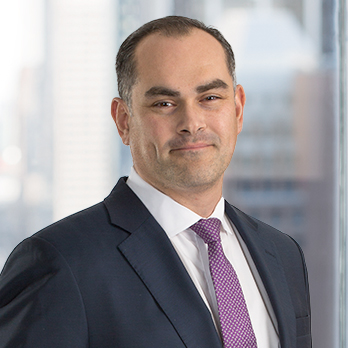 Leadership
Single Manager
| | 2021 | 2020 | 2019 | 2018 | 2017 | 2016 | 2015 | 2014 | 2013 | 2012 | 2011 |
| --- | --- | --- | --- | --- | --- | --- | --- | --- | --- | --- | --- |
| MSIBX | 0% | 16% | 29% | -6% | 19% | 8% | -1% | 14% | 29% | 13% | 0% |
| S&P 500 | 21% | 16% | 29% | -6% | 19% | 10% | -1% | 11% | 30% | 13% | 0% |
| | 2021 | 2020 | 2019 | 2018 | 2017 | 2016 | 2015 | 2014 | 2013 | 2012 | 2011 |
| --- | --- | --- | --- | --- | --- | --- | --- | --- | --- | --- | --- |
| Q1 | 0.6% | -21.8% | 10% | -0.4% | 6.6% | -3.5% | 5.9% | 0.1% | 4% | 9.9% | - |
| Q2 | 6.9% | 22.2% | 3.5% | -3.6% | 6.7% | -1.7% | 0.1% | 3.1% | -0.2% | -8% | - |
| Q3 | 2.5% | 11.5% | -3.9% | 1.4% | 5.7% | 5.5% | -10.3% | -5.5% | 9.3% | 6.1% | - |
| Q4 | 0.3% | 22.1% | 9.4% | -11.2% | 3.4% | -1.1% | 3.2% | -4.2% | 5.9% | 6.3% | - |
| | J | F | M | A | M | J | J | A | S | O | N | D |
| --- | --- | --- | --- | --- | --- | --- | --- | --- | --- | --- | --- | --- |
| 2021 | -1% | 2.3% | -0.8% | 5% | 3.2% | -1.3% | -0.9% | 2.1% | 1.3% | -5.2% | - | - |
| 2020 | -3.9% | -6.6% | -12.9% | 7.5% | 5.7% | 7.5% | 8.5% | 3.6% | -0.9% | -0.7% | 14% | 7.8% |