Mutual Funds - Profile
Principal MidCap S&P 400 Index Fund
US > Mid-Cap > Core
Summary
The fund seeks capital appreciation in the long term by investing in mid-size companies in the United States.
The investment process starts with a list of companies in the benchmark index and the research team uses quantitative techniques and fundamental analysis to identify investable opportunities.
The process uses a passive investing style to replicate the composition of the benchmark index.
The fund will not concentrate meaning it will not invest more than 25% of its assets in a particular industry.
Price
52 Week HL
$24.95 - $19.91
Manager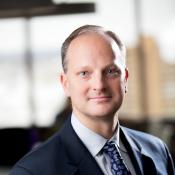 Leadership
Single Manager
| | 2022 | 2021 | 2020 | 2019 | 2018 | 2017 | 2016 | 2015 | 2014 | 2013 | 2012 |
| --- | --- | --- | --- | --- | --- | --- | --- | --- | --- | --- | --- |
| MPSIX | -11% | 21% | 15% | 28% | -11% | 17% | 12% | -4% | 11% | 33% | 15% |
| S&P 500 | -10% | 27% | 16% | 29% | -6% | 19% | 10% | -1% | 11% | 30% | 13% |
| | 2022 | 2021 | 2020 | 2019 | 2018 | 2017 | 2016 | 2015 | 2014 | 2013 | 2012 |
| --- | --- | --- | --- | --- | --- | --- | --- | --- | --- | --- | --- |
| Q1 | -4.3% | 13.3% | -29.8% | 14.5% | -0.9% | 3.8% | 3.7% | 5.3% | 3.3% | 13.3% | - |
| Q2 | - | 3.6% | 22.5% | 1.6% | 6.7% | 1.9% | 3.9% | -1.1% | 4.2% | 1.9% | - |
| Q3 | - | 3% | 5.4% | -0.1% | 3.7% | 3.2% | 4.1% | -8.5% | -4% | 6.4% | - |
| Q4 | - | -2.1% | 15.8% | 0.8% | -16.8% | 5.4% | 7.4% | 2.5% | 7.7% | 8% | - |
| | J | F | M | A | M | J | J | A | S | O | N | D |
| --- | --- | --- | --- | --- | --- | --- | --- | --- | --- | --- | --- | --- |
| 2022 | -4.3% | - | - | - | - | - | - | - | - | - | - | - |
| 2021 | 1.5% | 6.8% | 4.6% | 4.5% | 0.2% | -1% | 0.3% | 1.9% | 0.8% | 0.9% | -3% | -3.4% |