Mutual Funds - Profile
BNY Mellon Large Cap Stock Fund
US > Large-Cap > Core
Summary
The fund seeks capital appreciation by investing in large- and mega-size U.S. companies.
The investment process starts with a list of companies with market capitalizations above $5 billion. The research team then narrows the list of investable companies using a systematic and quantitative approach.
The team compares valuations and identifies companies that are likely to be mispriced or are trading at attractive discounts to their peers. The fund attempts to generate return by selecting appropriate stocks rather than selecting industries or sectors.
Investment team allocates higher weights to attractive companies ranked on valuation More
Sector Allocation

Feb 28, 2021
Top 10 Holdings

Mar 12, 2021
| Company | Holding |
| --- | --- |
| Apple Inc | 6.85 |
| Microsoft Corporation | 6.70 |
| Amazon Com | 4.50 |
| Facebook Inc | 2.86 |
| Alphabet Inc | 2.31 |
| Company | Holding |
| --- | --- |
| J P | 2.25 |
| Alphabet Inc | 2.24 |
| PayPal Holdings | 2.24 |
| Procter & | 1.94 |
| Tesla Inc | 1.75 |
| Total | 33.64% |
Manager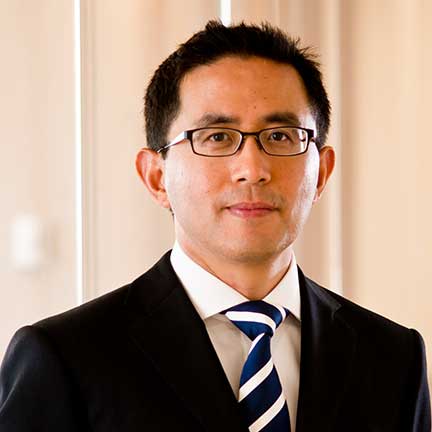 Leadership
Single Manager
| | 2022 | 2021 | 2020 | 2019 | 2018 | 2017 | 2016 | 2015 | 2014 | 2013 | 2012 |
| --- | --- | --- | --- | --- | --- | --- | --- | --- | --- | --- | --- |
| MPLCX | -4% | 25% | 19% | 29% | -7% | 19% | 10% | -1% | 11% | 30% | 14% |
| S&P 500 | -4% | 27% | 16% | 29% | -6% | 19% | 10% | -1% | 11% | 30% | 13% |
| | 2022 | 2021 | 2020 | 2019 | 2018 | 2017 | 2016 | 2015 | 2014 | 2013 | 2012 |
| --- | --- | --- | --- | --- | --- | --- | --- | --- | --- | --- | --- |
| Q1 | - | 5.4% | -20% | 12.5% | -0.3% | 6.5% | 1.1% | 1.4% | 2.3% | 7.9% | - |
| Q2 | - | 10% | 20.9% | 1.1% | 4.7% | 1.8% | -0.4% | -0.2% | 4.9% | 1.8% | - |
| Q3 | - | 1.5% | 7.9% | -0.9% | 6.1% | 5.5% | 3.3% | -7.2% | 2.5% | 5.6% | - |
| Q4 | - | - | -0.6% | -5.5% | -14.2% | 6.2% | 4.6% | 6.1% | 4.9% | 9.9% | - |
| | J | F | M | A | M | J | J | A | S | O | N | D |
| --- | --- | --- | --- | --- | --- | --- | --- | --- | --- | --- | --- | --- |
| 2022 | - | - | - | - | - | - | - | - | - | - | - | - |
| 2021 | -0.8% | 1.7% | 4.5% | 6.1% | 0.8% | 2.8% | 1.5% | - | - | - | - | - |