Mutual Funds - Profile
Manor Investment Funds Manor Fund
US > Multi-Cap > Core
Summary
The fund seeks capital appreciation in the long term and a moderate level of income by investing in companies in the United States.
The sub-advisor's investment process is designed to highlight attractively valued companies with earnings growth and sound finances.
The research team employs a two-step disciplined, repeatable process, which includes proprietary and research-driven analyses.
Next, the team as a part of its proprietary analysis looks for companies that exhibit characteristics such as superior earnings and financial structure, growth capacity, significant free cash flow, and attractive valuations.
In the research-driven process the team evaluates More
Price
52 Week HL
$35.7 - $27.65
Sector Allocation

Mar 31, 2021
Top 10 Holdings

Mar 31, 2021
| Company | Holding |
| --- | --- |
| Applied Materials | 7.0 % |
| Avery Dennison | 5.9 % |
| D.R. Horton, | 5.6 % |
| Skyworks Solutions | 5.5 % |
| Microchip Technology | 4.8 % |
| Company | Holding |
| --- | --- |
| Microsoft Corp. | 4.6 % |
| Facebook, Inc. | 4.3 |
| Cummins, Inc. | 4.2 % |
| Charter Comm. | 4.1 % |
| Anthem, Inc. | 4.1 % |
| Total | 50.1% |
Manager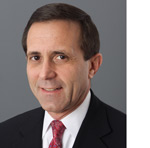 Leadership
Single Manager
Advisor
Morris Capital Advisors, LLC
| | 2022 | 2021 | 2020 | 2019 | 2018 | 2017 | 2016 | 2015 | 2014 | 2013 | 2012 |
| --- | --- | --- | --- | --- | --- | --- | --- | --- | --- | --- | --- |
| MNRMX | -9% | 24% | 19% | 29% | -7% | 19% | 10% | -1% | 10% | 31% | 14% |
| S&P 500 | -10% | 27% | 16% | 29% | -6% | 19% | 10% | -1% | 11% | 30% | 13% |
| | 2022 | 2021 | 2020 | 2019 | 2018 | 2017 | 2016 | 2015 | 2014 | 2013 | 2012 |
| --- | --- | --- | --- | --- | --- | --- | --- | --- | --- | --- | --- |
| Q1 | -5.5% | 13.3% | -25.1% | 11.9% | -3.9% | 6.2% | 0.4% | 3.3% | 3.3% | 12.4% | - |
| Q2 | - | 5.7% | 19.4% | 2.7% | 0.7% | 3.6% | -4% | 0.8% | 5.2% | 4% | - |
| Q3 | - | 3.5% | 6.6% | -0.1% | 2.8% | 3.6% | 5.4% | -10.9% | -1.6% | 4.3% | - |
| Q4 | - | 9.6% | 9.1% | 10.6% | -17% | 6.6% | 5.2% | 5.5% | 2.6% | 12.8% | - |
| | J | F | M | A | M | J | J | A | S | O | N | D |
| --- | --- | --- | --- | --- | --- | --- | --- | --- | --- | --- | --- | --- |
| 2022 | -5.5% | - | - | - | - | - | - | - | - | - | - | - |
| 2021 | 0.4% | 6.3% | 6.1% | 4.4% | 1.4% | - | -0.1% | 3.2% | 0.4% | 0.2% | -0.8% | 5.3% |