Mutual Funds - Profile
Victory Munder Multi-Cap Fund
US > Multi-Cap > Growth
Summary
The fund seeks to generate capital gain by investing in U.S. companies above market capitalization of $1 billion.
The investment process focuses on identifying high quality companies through financial screens, quantitative research and fundamental analysis including competitive analysis, market leadership and financial stability.
The research team also analyzes secular growth trends and companies that are expected to have significant growth opportunities and attractive long-term growth characteristics.
The fund favors companies with annual earnings per share increase of five years and/or 8 quarters in a row, superior financial strength, and rising investor sentiment.
More
Price
52 Week HL
$41.39 - $30.65
Sector Allocation

Jan 31, 2021
Manager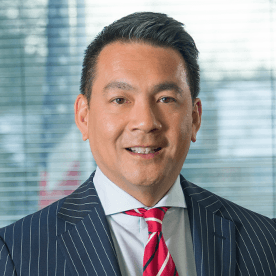 Leadership
Single Manager
| | 2022 | 2021 | 2020 | 2019 | 2018 | 2017 | 2016 | 2015 | 2014 | 2013 | 2012 |
| --- | --- | --- | --- | --- | --- | --- | --- | --- | --- | --- | --- |
| MNNCX | -12% | 25% | 37% | 34% | -3% | 28% | 6% | 4% | 11% | 32% | 13% |
| S&P 500 | -10% | 27% | 16% | 29% | -6% | 19% | 10% | -1% | 11% | 30% | 13% |
| | 2022 | 2021 | 2020 | 2019 | 2018 | 2017 | 2016 | 2015 | 2014 | 2013 | 2012 |
| --- | --- | --- | --- | --- | --- | --- | --- | --- | --- | --- | --- |
| Q1 | -7.6% | 7.4% | -25.9% | 11.4% | -2.8% | 5.1% | -2.4% | 4.2% | 1.6% | 7% | - |
| Q2 | - | 7.3% | 23.4% | 1.6% | 1.4% | 3% | 0.2% | 0.6% | 5.8% | 2.1% | - |
| Q3 | - | 7.3% | 9% | -0.6% | 4.5% | 6.8% | 2.7% | -6.6% | 1.3% | 6.9% | - |
| Q4 | - | -4.6% | 10.6% | 6.5% | -16.4% | 8.8% | 4.8% | 4.4% | 4.6% | 12.1% | - |
| | J | F | M | A | M | J | J | A | S | O | N | D |
| --- | --- | --- | --- | --- | --- | --- | --- | --- | --- | --- | --- | --- |
| 2022 | -7.6% | - | - | - | - | - | - | - | - | - | - | - |
| 2021 | -0.3% | 5.9% | 1.7% | 6.2% | -0.1% | 1.1% | 2.9% | 4% | 0.3% | 2.6% | 2.9% | -10.6% |