Mutual Funds - Profile
MassMutual Select Small Company Value Fund
US > Small-Cap > Value
Summary
The fund seeks capital appreciation in the long term by investing in small-size companies in the United States.
The fund manages assets with the help of two sub-advisers namely AllianceBernstein L.P., and American Century Investment Management, Inc.
The fund prefers a multi-manager investing approach with the aim of reducing volatility and downside risk.
The sub-advisers' investment process starts with a list of companies in the benchmark index and the research team utilizes quantitative techniques and fundamental analysis to identify investment opportunities.
Next, the research team invests in companies that are estimated to trade below More
Sector Allocation

Dec 31, 2020
Top 10 Holdings

Mar 12, 2021
| Company | Holding |
| --- | --- |
| BankUnited Inc | 1.80 |
| Graphic Packaging | 1.46 |
| Independent Bank | 1.33 |
| Belden Inc | 1.18 |
| Ruth& 39 | 1.13 |
| Company | Holding |
| --- | --- |
| Pacific Premier | 1.11 |
| Regal Beloit | 1.09 |
| The Shyft | 1.06 |
| Texas Capital | 1.04 |
| GATX Corporation | 1.02 |
| Total | 12.22% |
Manager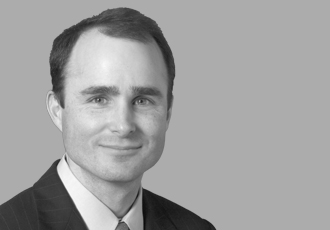 Leadership
Single Manager
| | 2022 | 2021 | 2020 | 2019 | 2018 | 2017 | 2016 | 2015 | 2014 | 2013 | 2012 |
| --- | --- | --- | --- | --- | --- | --- | --- | --- | --- | --- | --- |
| MMVFX | 0% | 26% | 2% | 20% | -15% | 6% | 29% | -9% | 2% | 32% | 15% |
| S&P 500 | -8% | 27% | 16% | 29% | -6% | 19% | 10% | -1% | 11% | 30% | 13% |
| | 2022 | 2021 | 2020 | 2019 | 2018 | 2017 | 2016 | 2015 | 2014 | 2013 | 2012 |
| --- | --- | --- | --- | --- | --- | --- | --- | --- | --- | --- | --- |
| Q1 | -2.8% | 25.4% | -37.2% | 11.5% | -2.6% | 0.6% | 0.3% | 1% | - | - | - |
| Q2 | - | 4% | 20.6% | 0.4% | 7.8% | 0.3% | 3.5% | -0.9% | 1.8% | - | - |
| Q3 | - | -1.4% | 2.4% | -0.8% | 1.5% | 6% | 7.1% | -8.5% | -8.2% | - | - |
| Q4 | - | -9.8% | 33.8% | 2.4% | -19% | 2.1% | 12.5% | 1.9% | 7.2% | - | - |
| | J | F | M | A | M | J | J | A | S | O | N | D |
| --- | --- | --- | --- | --- | --- | --- | --- | --- | --- | --- | --- | --- |
| 2022 | -4.9% | - | - | - | - | - | - | - | - | - | - | - |
| 2021 | 3.2% | 14.1% | 6.5% | 4% | 3.1% | -3% | -2.5% | 2.2% | -1% | 3.4% | -2.9% | -10.2% |