Mutual Funds - Profile
MFS Massachusetts Investors Trust
US > Large-Cap > Core
Summary
The fund seeks capital appreciation by investing in large-size companies in the United States.
The investment process is designed to highlight companies that exhibit above average earnings growth potential. The process also focuses on undervalued companies that are trading at a discount to their intrinsic value.
The research team combines fundamental and quantitative analysis to evaluate potential individual issuers. The team focuses on high-quality companies with sustainable and durable business models, balance sheet strength and capable management teams.
The portfolio is built of stocks of companies that display above-average and sustainable growth potential More
Price
52 Week HL
$39.93 - $31.31
Sector Allocation

Feb 28, 2021
Top 10 Holdings

Mar 26, 2021
| Company | Holding |
| --- | --- |
| Microsoft Corporation | |
| Alphabet Inc | |
| J P | |
| Johnson & Johnson | |
| Bank Of | |
| Company | Holding |
| --- | --- |
| Apple Inc | |
| Visa Inc | |
| Comcast Corporation | |
| Mastercard Incorporated | |
| Medtronic Plc | |
| Total | 0% |
Manager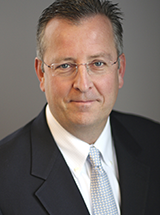 Leadership
Single Manager
| | 2022 | 2021 | 2020 | 2019 | 2018 | 2017 | 2016 | 2015 | 2014 | 2013 | 2012 |
| --- | --- | --- | --- | --- | --- | --- | --- | --- | --- | --- | --- |
| MITBX | -4% | 25% | 19% | 29% | -7% | 19% | 10% | -1% | 11% | 30% | 14% |
| S&P 500 | -8% | 27% | 16% | 29% | -6% | 19% | 10% | -1% | 11% | 30% | 13% |
| | 2022 | 2021 | 2020 | 2019 | 2018 | 2017 | 2016 | 2015 | 2014 | 2013 | 2012 |
| --- | --- | --- | --- | --- | --- | --- | --- | --- | --- | --- | --- |
| Q1 | -3% | 6.1% | -20.6% | 14.5% | -0.5% | 6.8% | -1.1% | 1.1% | 1.2% | 10.2% | - |
| Q2 | - | 7.9% | 18.7% | 3.1% | 3.6% | 4.5% | 2.5% | 0.2% | 3.4% | 2% | - |
| Q3 | - | 6.5% | 7.1% | 0.5% | 6.5% | 3.2% | 3.6% | -6.6% | -0.2% | 5.5% | - |
| Q4 | - | -1% | 7.8% | 0.9% | -13.1% | 6.1% | 2.8% | 5.1% | 5.6% | 10% | - |
| | J | F | M | A | M | J | J | A | S | O | N | D |
| --- | --- | --- | --- | --- | --- | --- | --- | --- | --- | --- | --- | --- |
| 2022 | -5.9% | - | - | - | - | - | - | - | - | - | - | - |
| 2021 | -1.1% | 3.1% | 4.1% | 5.7% | 1.5% | 0.7% | 3.7% | 2.1% | 0.6% | 0.3% | - | -5.3% |