Mutual Funds - Profile
Matthews Asia ESG Fund
INT > Multi-Cap > Core
Summary
The fund seeks capital appreciation in the long term by investing in companies across any size outside the United States.
The investment process starts with a list of companies in the benchmark index and the research team utilizes quantitative techniques and fundamental analysis to identify investment opportunities.
Next, the research team focuses on companies located in Asia. According to the team, Asia consists of all countries and markets in Asia and includes developed, emerging, and frontier countries and markets in the Asian region.
Additionally, the team integrates environmental, social and governance factors as More
Price
52 Week HL
$18.36 - $14.39
Sector Allocation

Apr 30, 2021
Top 10 Holdings

Apr 30, 2021
| Company | Holding |
| --- | --- |
| LG Chem, | 7.4 |
| Samsung SDI | 7.2 |
| Shriram City | 5.2 |
| Hong Kong | 4.5 |
| IndusInd Bank, | 3.7 |
| Company | Holding |
| --- | --- |
| Bandhan Bank, | 3.5 |
| Phoenix Mills, | 3.1 |
| China Conch | 2.6 |
| Andes Technology | 2.6 |
| Legend Biotech | 2.5 |
| Total | 42.3% |
Manager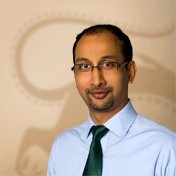 Leadership
Single Manager
| | 2022 | 2021 | 2020 | 2019 | 2018 | 2017 | 2016 | 2015 | 2014 | 2013 | 2012 |
| --- | --- | --- | --- | --- | --- | --- | --- | --- | --- | --- | --- |
| MISFX | 0% | 29% | 16% | 29% | -6% | 19% | 8% | -1% | 14% | 29% | 13% |
| S&P 500 | -10% | 27% | 16% | 29% | -6% | 19% | 10% | -1% | 11% | 30% | 13% |
| | 2022 | 2021 | 2020 | 2019 | 2018 | 2017 | 2016 | 2015 | 2014 | 2013 | 2012 |
| --- | --- | --- | --- | --- | --- | --- | --- | --- | --- | --- | --- |
| Q1 | -2.4% | 5% | -23.6% | 12.1% | 1.9% | 12.3% | -2.5% | - | - | - | - |
| Q2 | - | 9.1% | 31.8% | -2.5% | -3.4% | 6.2% | 1.2% | -1.6% | - | - | - |
| Q3 | - | 0.1% | 13.3% | -4% | -0.3% | 4.9% | 5.1% | -9.9% | - | - | - |
| Q4 | - | -11.5% | 18.2% | 4.5% | -6.4% | 7% | -4.7% | 4.7% | - | - | - |
| | J | F | M | A | M | J | J | A | S | O | N | D |
| --- | --- | --- | --- | --- | --- | --- | --- | --- | --- | --- | --- | --- |
| 2022 | -4.6% | - | - | - | - | - | - | - | - | - | - | - |
| 2021 | 7% | 1.9% | -3.7% | 2.4% | 2.3% | 4.1% | -0.4% | -0.2% | 0.7% | 3.3% | -2.2% | -11.7% |