Mutual Funds - Profile
Victory Munder Mid-Cap Core Growth Fund
US > Mid-Cap > Growth
Summary
The fund seeks to appreciate capital by investing in mid-size U.S. companies.
The sub-advisor's investment process is designed to look for companies with a track record of attractive earnings growth, above-average return on capital and have market leadership in their respective industries.
The team favors companies trading at a reasonable price compared to their long-term growth rates and attractive relative to the market.
Price
52 Week HL
$21.55 - $13.8
Sector Allocation

Apr 30, 2021
Top 10 Holdings

Apr 30, 2021
| Company | Holding |
| --- | --- |
| EPAM Systems | 2.12 |
| Ally Financial | 1.95 |
| Freeport-McMoRan Inc. | 1.95 |
| D.R. Horton | 1.77 |
| MSCI Inc. | 1.75 |
| Company | Holding |
| --- | --- |
| Advanced Micro | 1.74 |
| Trane Technologies | 1.68 |
| Synchrony Financial | 1.52 |
| IQVIA Holdings | 1.49 |
| Oshkosh Corp | 1.47 |
| Total | 17.44% |
Manager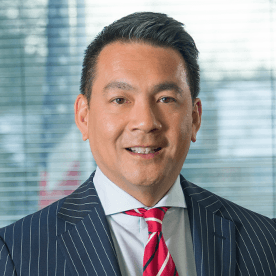 Leadership
Single Manager
| | 2022 | 2021 | 2020 | 2019 | 2018 | 2017 | 2016 | 2015 | 2014 | 2013 | 2012 |
| --- | --- | --- | --- | --- | --- | --- | --- | --- | --- | --- | --- |
| MGOSX | -16% | 12% | 35% | 34% | -6% | 24% | 6% | -1% | 0% | 0% | 0% |
| S&P 500 | -8% | 27% | 16% | 29% | -6% | 19% | 10% | -1% | 11% | 30% | 13% |
| | 2022 | 2021 | 2020 | 2019 | 2018 | 2017 | 2016 | 2015 | 2014 | 2013 | 2012 |
| --- | --- | --- | --- | --- | --- | --- | --- | --- | --- | --- | --- |
| Q1 | -9.3% | 7.6% | -30.2% | 15.7% | -0.3% | 6.8% | 1.2% | 6.1% | 1.8% | 12.8% | - |
| Q2 | - | 7.1% | 22.6% | 1.7% | 3.6% | 4.2% | 0.5% | -0.7% | 3.4% | 2.8% | - |
| Q3 | - | 0.8% | 9.1% | -1% | 3.8% | 5.7% | 3% | -10.4% | -0.8% | 6.5% | - |
| Q4 | - | -12.6% | 7.6% | -32.9% | -17.4% | 5.7% | 2.5% | 1.6% | 5.8% | 8.5% | - |
| | J | F | M | A | M | J | J | A | S | O | N | D |
| --- | --- | --- | --- | --- | --- | --- | --- | --- | --- | --- | --- | --- |
| 2022 | -9.3% | - | - | - | - | - | - | - | - | - | - | - |
| 2021 | -1.1% | 5.4% | 3.2% | 6% | - | 1.1% | 2.9% | 3.5% | -5.3% | 6.4% | 3.2% | -20.4% |