Mutual Funds - Profile
Arrow Managed Futures Strategy Fund
US > >
Summary
The fund seeks capital appreciation in the long term by investing in companies in the United States.
The investment process starts with a list of companies in the benchmark index and the research team utilizes quantitative techniques and fundamental analysis to identify investment opportunities.
The process implements a fixed income and a managed futures strategy.
The fund seeks to provide exposure to a wide range of global futures markets through the DUNN Capital World Monetary & Agricultural Program.
The WMA Program is constructed to identify price trends (both up and down) in physical commodities More
Sector Allocation

Jun 08, 2021
Top 10 Holdings

Jun 08, 2021
Manager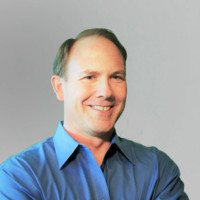 Name
William E. Flaig, Jr.
Leadership
Single Manager
| | 2021 | 2020 | 2019 | 2018 | 2017 | 2016 | 2015 | 2014 | 2013 | 2012 | 2011 |
| --- | --- | --- | --- | --- | --- | --- | --- | --- | --- | --- | --- |
| MFTFX | 0% | 16% | 29% | -6% | 19% | 8% | -1% | 14% | 29% | 13% | 0% |
| S&P 500 | 22% | 16% | 29% | -6% | 19% | 10% | -1% | 0% | 30% | 13% | 0% |
| | 2021 | 2020 | 2019 | 2018 | 2017 | 2016 | 2015 | 2014 | 2013 | 2012 | 2011 |
| --- | --- | --- | --- | --- | --- | --- | --- | --- | --- | --- | --- |
| Q1 | 3.2% | 2.1% | 9.2% | -11.4% | 4% | 1.7% | 3.6% | -1% | 1.7% | -5.6% | - |
| Q2 | 4.7% | -5% | 1.2% | 2.4% | -4.5% | 8.5% | -6% | -0.5% | -0.6% | -7.3% | - |
| Q3 | -2.9% | -4.4% | -6.1% | 3.6% | -3.1% | -1.6% | 7.5% | -2.9% | -2.2% | - | - |
| Q4 | 2.7% | 5.8% | -4.7% | -15.6% | 23.1% | -13.9% | -4.4% | 9.4% | 1.1% | -0.5% | - |
| | J | F | M | A | M | J | J | A | S | O | N | D |
| --- | --- | --- | --- | --- | --- | --- | --- | --- | --- | --- | --- | --- |
| 2021 | -1.8% | 3.2% | 1.8% | 7.2% | 2.4% | -4.7% | -2.9% | -0.8% | 0.8% | 9% | - | - |
| 2020 | 0.8% | -6% | 7.7% | 0.8% | -3.7% | -2.1% | -2.8% | 1.5% | -5.3% | -0.5% | -1.1% | 7.5% |