Mutual Funds - Profile
MFS Value Fund
US > Large-Cap > Value
Summary
The fund seeks capital appreciation by investing in mega-and large-size companies in the United States.
The investment process employs a flexible valuation approach to identify companies that are undervalued relative to their estimated intrinsic value.
Next, the research team relies on fundamental analysis to look for potential investment opportunities. The team with the help of quantitative screening tools systematically evaluates companies.
Also, the fund utilizes a long-term investment time horizon when making investments placing a heavy emphasis on cash flow and returns-based methodologies.
Then the investment team allocates capital to a diversified portfolio of More
Price
52 Week HL
$54.97 - $42.74
Sector Allocation

Feb 28, 2021
Top 10 Holdings

Mar 26, 2021
| Company | Holding |
| --- | --- |
| JPMorgan Chase | |
| Johnson & Johnson | |
| Comcast Corporation | |
| Medtronic Plc | |
| Honeywell International | |
| Company | Holding |
| --- | --- |
| Texas Instruments | |
| Accenture Plc | |
| Aon Plc | |
| Chubb Ltd | |
| Cigna Corporation | |
| Total | 0% |
Manager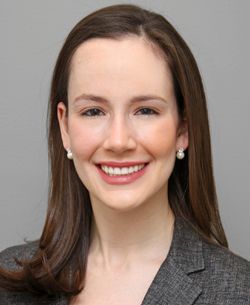 Leadership
Single Manager
| | 2022 | 2021 | 2020 | 2019 | 2018 | 2017 | 2016 | 2015 | 2014 | 2013 | 2012 |
| --- | --- | --- | --- | --- | --- | --- | --- | --- | --- | --- | --- |
| MEIIX | -4% | 23% | 0% | 23% | -11% | 11% | 14% | -6% | 11% | 29% | 14% |
| S&P 500 | -10% | 27% | 16% | 29% | -6% | 19% | 10% | -1% | 11% | 30% | 13% |
| | 2022 | 2021 | 2020 | 2019 | 2018 | 2017 | 2016 | 2015 | 2014 | 2013 | 2012 |
| --- | --- | --- | --- | --- | --- | --- | --- | --- | --- | --- | --- |
| Q1 | -0.7% | 8.3% | -24.2% | 12.4% | -3% | 4.8% | 2.2% | 0.8% | 1.3% | 12.2% | - |
| Q2 | - | 5.2% | 13.8% | 3% | 1.4% | 4.2% | 4.4% | 0.5% | 3.5% | 4.4% | - |
| Q3 | - | 0.3% | 5.4% | 1.3% | 5.6% | 2.8% | 2.4% | -7% | -0.3% | 4.8% | - |
| Q4 | - | 5.9% | 11.1% | 5.4% | -12% | 4.4% | 4.5% | 5.6% | 5.8% | 10.5% | - |
| | J | F | M | A | M | J | J | A | S | O | N | D |
| --- | --- | --- | --- | --- | --- | --- | --- | --- | --- | --- | --- | --- |
| 2022 | -0.7% | - | - | - | - | - | - | - | - | - | - | - |
| 2021 | -1.9% | 3.9% | 6.2% | 4.4% | 2.5% | -1.7% | 2.4% | 2.5% | -4.5% | 6.2% | 0.1% | -0.3% |