Mutual Funds - Profile
Victory Munder Small Cap Growth Fund
US > Small-Cap > Growth
Summary
The fund seeks to appreciate capital by investing in small-size U.S. companies.
The sub-adviser's investment process starts with a list of companies in the benchmark index. The research team then narrows the investable list of companies based on past three years of earnings history, return on capital and financial strength.
The team also evaluates companies on fundamental research, management quality and future outlook for growth. The fund then evaluates quality, size and growth of earnings for each individual investment opportunity and compares it to stock price.
The fund favors companies with attractive growth More
Price
52 Week HL
$21.67 - $16.54
Sector Allocation

Apr 30, 2021
Top 10 Holdings

Apr 30, 2021
| Company | Holding |
| --- | --- |
| NanoString Technologies | 1.58 |
| Maravai LifeSciences | 1.51 |
| Coastal Financial | 1.50 |
| Performance Food | 1.48 |
| Natera Inc. | 1.47 |
| Company | Holding |
| --- | --- |
| Academy Sports | 1.44 |
| Comfort Systems | 1.34 |
| NAPCO Security | 1.31 |
| ON Semiconductor | 1.29 |
| Vonage Holdings | 1.27 |
| Total | 14.19% |
Manager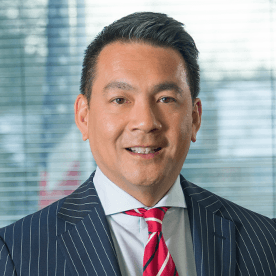 Leadership
Single Manager
Advisor
Munder Capital Management
| | 2022 | 2021 | 2020 | 2019 | 2018 | 2017 | 2016 | 2015 | 2014 | 2013 | 2012 |
| --- | --- | --- | --- | --- | --- | --- | --- | --- | --- | --- | --- |
| MASCX | -7% | 2% | 34% | 28% | -10% | 21% | 10% | -2% | 5% | 42% | 14% |
| S&P 500 | -2% | 27% | 16% | 29% | -6% | 19% | 10% | -1% | 11% | 30% | 13% |
| | 2022 | 2021 | 2020 | 2019 | 2018 | 2017 | 2016 | 2015 | 2014 | 2013 | 2012 |
| --- | --- | --- | --- | --- | --- | --- | --- | --- | --- | --- | --- |
| Q1 | -5.3% | 6.9% | -24.9% | 17.5% | 2.4% | 5.5% | -7.7% | - | - | - | - |
| Q2 | - | 7.7% | 33.4% | 5.6% | 14.5% | 4.4% | 2.4% | 4.4% | - | - | - |
| Q3 | - | 2.8% | 4.4% | -3.5% | 8.3% | 3.8% | 12.3% | -15.1% | - | - | - |
| Q4 | - | -9.6% | 20.1% | 9.1% | -18.8% | 3.8% | 4.8% | 2.3% | - | - | - |
| | J | F | M | A | M | J | J | A | S | O | N | D |
| --- | --- | --- | --- | --- | --- | --- | --- | --- | --- | --- | --- | --- |
| 2022 | -5.3% | - | - | - | - | - | - | - | - | - | - | - |
| 2021 | 3.5% | 3.5% | -0.2% | 5% | -2% | 4.6% | -3.3% | 4.2% | 2.1% | -0.7% | -0.8% | -13.9% |