Mutual Funds - Profile
Lord Abbett Growth Opportunities Fund
US > Multi-Cap > Growth
Summary
The fund seeks capital appreciation in the long term by investing in mid-size companies in the United States.
The investment process is designed to highlight companies in the benchmark index that demonstrate growth potential.
The Investment team integrates environmental, social and governance factors as part of its process.
Then the research team relies on fundamental analysis to identify businesses with attractive franchises and operated by management teams with proven track record.
The team prefers companies that are lagging in market price for temporary reasons and trading at a significant discount to their estimated intrinsic More
Price
52 Week HL
$34.71 - $26.31
Sector Allocation

Mar 17, 2021
Top 10 Holdings

Mar 17, 2021
| Company | Holding |
| --- | --- |
| Ringcentral Inc | 2.8 |
| Twilio Inc. | 2.6 |
| Align Technology | 2.2 |
| DocuSign, Inc. | 1.9 |
| Roku, Inc. | 1.8 |
| Company | Holding |
| --- | --- |
| Zendesk, Inc. | 1.8 |
| Burlington Stores | 1.7 |
| Chipotle Mexican | 1.7 |
| Veeva Systems | 1.7 |
| Match Group, | 1.6 |
| Total | 19.8% |
Manager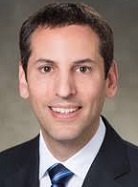 Leadership
Single Manager
| | 2022 | 2021 | 2020 | 2019 | 2018 | 2017 | 2016 | 2015 | 2014 | 2013 | 2012 |
| --- | --- | --- | --- | --- | --- | --- | --- | --- | --- | --- | --- |
| LOMGX | -12% | 25% | 37% | 34% | -3% | 28% | 6% | 4% | 11% | 32% | 13% |
| S&P 500 | -10% | 27% | 16% | 29% | -6% | 19% | 10% | -1% | 11% | 30% | 13% |
| | 2022 | 2021 | 2020 | 2019 | 2018 | 2017 | 2016 | 2015 | 2014 | 2013 | 2012 |
| --- | --- | --- | --- | --- | --- | --- | --- | --- | --- | --- | --- |
| Q1 | -10.7% | -1.5% | -19.2% | 20.2% | -0.3% | - | - | - | - | - | - |
| Q2 | - | 7.7% | 32% | 5.5% | 4.9% | 6.1% | - | - | - | - | - |
| Q3 | - | 6.3% | 11.1% | -2.2% | 7.4% | 4.3% | - | - | - | - | - |
| Q4 | - | -13.2% | 5.2% | 3.7% | -14.9% | 5.1% | - | - | - | - | - |
| | J | F | M | A | M | J | J | A | S | O | N | D |
| --- | --- | --- | --- | --- | --- | --- | --- | --- | --- | --- | --- | --- |
| 2022 | -15.6% | - | - | - | - | - | - | - | - | - | - | - |
| 2021 | -1.9% | 3.6% | -3.1% | 5.8% | -4.3% | 6.3% | 2.7% | 2.5% | 0.9% | -1.8% | -3.1% | -13.9% |