Mutual Funds - Profile
Miller Opportunity Trust
US > Multi-Cap > Core
Summary
The fund seeks capital appreciation in the long term by investing in companies across any size in the United States.
The investment process relies on quantitative analysis to look for companies in the benchmark index that are mispriced and may be out of favor with investors. The investment team seeks to capitalize on these price discrepancies and market inefficiencies.
The value-oriented strategy seeks to maximize returns over a 3 to 5 year period.
Then the research team utilizes a rigorous valuation-based process to assess the long-term free cash flow potential of a business More
Price
52 Week HL
$45.53 - $32.13
Sector Allocation

Mar 31, 2021
Top 10 Holdings

Mar 31, 2021
| Company | Holding |
| --- | --- |
| DXC Technology | 4.6 |
| Amazon.com, Inc.1 | 4.4 |
| Uber Technologies | 3.6 |
| Farfetch Ltd | 3.5 |
| Teva Pharmaceutical | 3.5 |
| Company | Holding |
| --- | --- |
| OneMain Holdings, | 3.4 |
| ADT, Inc | 3.1 |
| Norwegian Cruise | 3.1 |
| Vroom, Inc | 3.0 |
| Quotient Technology | 3.0 |
| Total | 35.2% |
Manager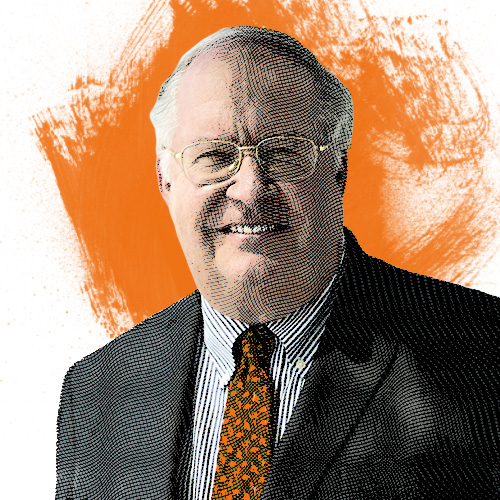 Leadership
Single Manager
| | 2022 | 2021 | 2020 | 2019 | 2018 | 2017 | 2016 | 2015 | 2014 | 2013 | 2012 |
| --- | --- | --- | --- | --- | --- | --- | --- | --- | --- | --- | --- |
| LMOPX | -9% | 24% | 19% | 29% | -7% | 19% | 10% | -1% | 10% | 31% | 14% |
| S&P 500 | -10% | 27% | 16% | 29% | -6% | 19% | 10% | -1% | 11% | 30% | 13% |
| | 2022 | 2021 | 2020 | 2019 | 2018 | 2017 | 2016 | 2015 | 2014 | 2013 | 2012 |
| --- | --- | --- | --- | --- | --- | --- | --- | --- | --- | --- | --- |
| Q1 | -2.9% | 16.4% | -39.1% | 13.5% | -2.8% | 6.9% | -11.5% | 5.9% | 3.9% | 20.9% | - |
| Q2 | - | 3.9% | 47.2% | -1.2% | 18% | 11.8% | -10% | 2.2% | 3.7% | 10.2% | - |
| Q3 | - | -9.4% | 13.2% | -3% | 10.2% | -0.7% | 22.3% | -10.5% | -4.5% | 9.5% | - |
| Q4 | - | -11.8% | 35.5% | 18.5% | -26.4% | 4.5% | 1.6% | 3.1% | 6.9% | 14.2% | - |
| | J | F | M | A | M | J | J | A | S | O | N | D |
| --- | --- | --- | --- | --- | --- | --- | --- | --- | --- | --- | --- | --- |
| 2022 | -8.1% | - | - | - | - | - | - | - | - | - | - | - |
| 2021 | 7.9% | 7.1% | 0.8% | 3.6% | -0.8% | 1.1% | -6.1% | -4.4% | 0.9% | -3.2% | -7.3% | -3.7% |