Mutual Funds - Profile
Janus Henderson Research Fund
US > Multi-Cap > Growth
Summary
The fund seeks capital appreciation in the long term by investing in companies across any size in the United States.
The investment process starts with a list of companies in the benchmark index and the research team utilizes quantitative techniques and fundamental analysis to identify investment opportunities.
Next, the research team rates stocks on the basis of free cash flow growth, superior market position, good risk/return profile, proven management, and attractive valuation characteristics.
Then the manager constructs a sector portfolio favored by the research team and allocates capital based on its conviction level.
The More
Sector Allocation

Mar 31, 2021
Top 10 Holdings

Mar 31, 2021
| Company | Holding |
| --- | --- |
| Microsoft Corporation | 8.31 |
| Apple Inc | 7.62 |
| Amazon.com Inc | 7.34 |
| Alphabet Inc | 5.47 |
| Facebook Inc | 4.24 |
| Company | Holding |
| --- | --- |
| Mastercard Incorporated | 3.26 |
| Adobe Inc | 3.19 |
| NVIDIA Corporation | 3.12 |
| Visa Inc | 2.96 |
| Texas Instruments | 2.10 |
| Total | 47.61% |
Manager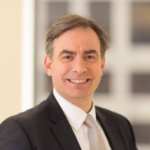 Leadership
Single Manager
| | 2021 | 2020 | 2019 | 2018 | 2017 | 2016 | 2015 | 2014 | 2013 | 2012 | 2011 |
| --- | --- | --- | --- | --- | --- | --- | --- | --- | --- | --- | --- |
| JNRFX | 19% | 37% | 34% | -3% | 28% | 6% | 4% | 11% | 32% | 13% | 1% |
| S&P 500 | 21% | 16% | 29% | -6% | 19% | 10% | -1% | 11% | 30% | 0% | 0% |
| | 2021 | 2020 | 2019 | 2018 | 2017 | 2016 | 2015 | 2014 | 2013 | 2012 | 2011 |
| --- | --- | --- | --- | --- | --- | --- | --- | --- | --- | --- | --- |
| Q1 | 0.6% | -15.2% | 16.8% | 1.4% | 8.7% | -2.4% | 5.3% | 1.3% | 8.9% | 15.3% | - |
| Q2 | 11.2% | 24.5% | 3.9% | 7% | 5.5% | 0.8% | -0.6% | 4.7% | 3.8% | -7.5% | - |
| Q3 | 5% | 10.3% | -1% | 8.9% | 3% | 4.3% | -5.7% | 1.1% | 6.7% | 6.1% | - |
| Q4 | 4.7% | 7.3% | -0.4% | -16.1% | 6.6% | -1% | 6.7% | 6.7% | 11.9% | 1.9% | - |
| | J | F | M | A | M | J | J | A | S | O | N | D |
| --- | --- | --- | --- | --- | --- | --- | --- | --- | --- | --- | --- | --- |
| 2021 | -2.3% | 1.7% | 1.2% | 6.8% | -0.9% | 5% | 2.2% | 2.5% | 0.2% | 1% | - | - |
| 2020 | 2.5% | -6.6% | -11.3% | 14.7% | 5.4% | 2.9% | 8.4% | 10.2% | -4.7% | -3.1% | 9.7% | 0.9% |