Mutual Funds - Profile
JPMorgan Large Cap Value Fund
US > Large-Cap > Value
Summary
The fund seeks primarily capital appreciation and secondarily current income by investing in large-size companies in the United States.
The investment process is designed to identify companies that are undervalued but which have the potential to increase their estimated intrinsic value per share.
Then the research team employs a three-step process that combines research, valuation and stock selection.
First, the team takes an in-depth look at company prospects for as long as five years, to gain insight into a company's real growth potential.
Second, the research team ranks the companies in each industry group More
Price
52 Week HL
$21.09 - $16.51
Sector Allocation

Feb 28, 2021
Top 10 Holdings

Mar 27, 2021
| Company | Holding |
| --- | --- |
| Wells Fargo | 4.6 |
| US Foods | 4.0 |
| Citigroup Inc | 3.82 |
| Comcast Corporation | 3.4 |
| Freeport McMoran | 3.1 |
| Company | Holding |
| --- | --- |
| Pioneer Natural | 3.1 |
| Bank Of | 2.78 |
| Cigna Corporation | 2.5 |
| Lamb Weston | 2.4 |
| ON Semiconductor | 2.4 |
| Total | 32.1% |
Manager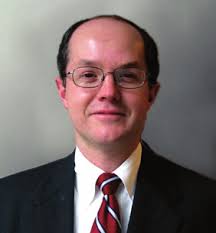 Leadership
Single Manager
| | 2022 | 2021 | 2020 | 2019 | 2018 | 2017 | 2016 | 2015 | 2014 | 2013 | 2012 |
| --- | --- | --- | --- | --- | --- | --- | --- | --- | --- | --- | --- |
| JLVMX | -4% | 23% | 0% | 23% | -11% | 11% | 14% | -6% | 11% | 29% | 14% |
| S&P 500 | -10% | 27% | 16% | 29% | -6% | 19% | 10% | -1% | 11% | 30% | 13% |
| | 2022 | 2021 | 2020 | 2019 | 2018 | 2017 | 2016 | 2015 | 2014 | 2013 | 2012 |
| --- | --- | --- | --- | --- | --- | --- | --- | --- | --- | --- | --- |
| Q1 | 4.4% | 17.1% | -32.6% | 12.1% | -3.5% | 4.4% | 2.1% | 0.2% | 2.5% | 12.4% | - |
| Q2 | - | 3.5% | 21.7% | 0.5% | 2.3% | 1.7% | -1.2% | 1.1% | 5.2% | 4.9% | - |
| Q3 | - | -1.5% | 4.8% | 0.4% | 5.1% | 3.5% | 6.5% | -7.6% | 0.1% | 4% | - |
| Q4 | - | -3% | 26.9% | 8.9% | -16.5% | 6.2% | 13.5% | 4.8% | 6.5% | 10.9% | - |
| | J | F | M | A | M | J | J | A | S | O | N | D |
| --- | --- | --- | --- | --- | --- | --- | --- | --- | --- | --- | --- | --- |
| 2022 | 4.4% | - | - | - | - | - | - | - | - | - | - | - |
| 2021 | -0.5% | 10.3% | 6.7% | 3.6% | 3.2% | -3.2% | -2.3% | 0.7% | 0.2% | 1.2% | 0.9% | -6.2% |