Mutual Funds - Profile
John Hancock ESG Large Cap Core Fund
US > Large-Cap > Core
Summary
The fund seeks capital appreciation in the long term by investing in large-size companies in the United States.
The sub-advisor's investment process is designed to identify high-quality companies that are sustainable leaders. The team believes sustainable leaders are companies with superior environmental, social and governance records.
The research team narrows the investable universe to a list of companies with positive ESG practices, and attractive business fundamentals.
The team believes companies that meet its ESG requirements or sustainability criteria typically have attractive sustainability data and policy reporting,
In addition, the team also considers companies that More
Price
52 Week HL
$22.44 - $16.83
Sector Allocation

Dec 31, 2020
Top 10 Holdings

Mar 15, 2021
| Company | Holding |
| --- | --- |
| Apple Inc | 6.87 |
| Microsoft Corporation | 5.74 |
| Alphabet Inc | 4.69 |
| Mastercard Incorporated | 2.93 |
| Adobe Inc | 2.41 |
| Company | Holding |
| --- | --- |
| Target Corporation | 2.18 |
| Trane Technologies | 2.14 |
| PayPal Holdings | 2.08 |
| TJX Companies | 2.08 |
| Autodesk Inc | 2.05 |
| Total | 33.17% |
Manager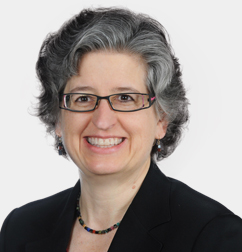 Leadership
Single Manager
Advisor
Trillium Asset Management, LLC
| | 2022 | 2021 | 2020 | 2019 | 2018 | 2017 | 2016 | 2015 | 2014 | 2013 | 2012 |
| --- | --- | --- | --- | --- | --- | --- | --- | --- | --- | --- | --- |
| JHJIX | -4% | 25% | 19% | 29% | -7% | 19% | 10% | -1% | 11% | 30% | 14% |
| S&P 500 | -8% | 27% | 16% | 29% | -6% | 19% | 10% | -1% | 11% | 30% | 13% |
| | 2022 | 2021 | 2020 | 2019 | 2018 | 2017 | 2016 | 2015 | 2014 | 2013 | 2012 |
| --- | --- | --- | --- | --- | --- | --- | --- | --- | --- | --- | --- |
| Q1 | -2.9% | 6% | -20.9% | 13.5% | -0.1% | 3.4% | - | - | - | - | - |
| Q2 | - | 9.5% | 22.2% | 3.6% | 6.4% | 4% | -3.6% | - | - | - | - |
| Q3 | - | 1.6% | 9.4% | 2% | 7.9% | 3.1% | 6.7% | - | - | - | - |
| Q4 | - | 7% | 9.4% | 5.6% | -11.6% | 4.7% | 2.1% | - | - | - | - |
| | J | F | M | A | M | J | J | A | S | O | N | D |
| --- | --- | --- | --- | --- | --- | --- | --- | --- | --- | --- | --- | --- |
| 2022 | -6.3% | - | - | - | - | - | - | - | - | - | - | - |
| 2021 | -1.2% | 3.4% | 3.8% | 5.7% | 1.1% | 2.5% | 3.5% | 3.1% | -4.8% | 6.9% | -0.6% | 0.7% |