Mutual Funds - Profile
JPMorgan US Research Enhanced Equity Fund
US > Large-Cap > Core
Summary
The fund seeks high total return by investing in mid-and large-size companies in the United States.
The investment process is designed to highlight companies that appear to be undervalued. The aim of the process is to outperform the benchmark index with minimum volatility.
The research team employs a three-step process that combines research, valuation and stock selection. The team also takes an in-depth look at a company's prospects over a period as long as five years to gain insight into a company's growth potential.
Next, the team ranks the companies in each sector More
Price
52 Week HL
$40.69 - $27.88
Sector Allocation

Feb 28, 2021
Top 10 Holdings

Mar 29, 2021
| Company | Holding |
| --- | --- |
| Microsoft Corp. | |
| Apple Inc | |
| Amazon Com | |
| Alphabet Inc | |
| Alphabet Inc | |
| Company | Holding |
| --- | --- |
| Facebook Inc | |
| Berkshire Hathaway | |
| Mastercard Incorporated | |
| Tesla Inc | |
| Visa Inc | |
| Total | 0% |
Manager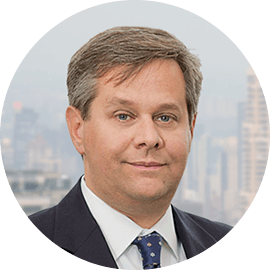 Leadership
Single Manager
| | 2022 | 2021 | 2020 | 2019 | 2018 | 2017 | 2016 | 2015 | 2014 | 2013 | 2012 |
| --- | --- | --- | --- | --- | --- | --- | --- | --- | --- | --- | --- |
| JDEUX | -4% | 25% | 19% | 29% | -7% | 19% | 10% | -1% | 11% | 30% | 14% |
| S&P 500 | -8% | 27% | 16% | 29% | -6% | 19% | 10% | -1% | 11% | 30% | 13% |
| | 2022 | 2021 | 2020 | 2019 | 2018 | 2017 | 2016 | 2015 | 2014 | 2013 | 2012 |
| --- | --- | --- | --- | --- | --- | --- | --- | --- | --- | --- | --- |
| Q1 | -8% | 6.7% | -19.7% | 13% | -1.5% | 6.6% | -0.6% | 1.6% | 2.7% | 11% | - |
| Q2 | - | 8.6% | 21.5% | 2.5% | 5.6% | 2.5% | 1.5% | 1% | 5.5% | 4.1% | - |
| Q3 | - | -0.2% | 8.7% | - | 7.5% | 4.5% | 4.3% | -9.7% | 1.3% | 4.3% | - |
| Q4 | - | 0.2% | 9.1% | -1.4% | -14.2% | 6.2% | 4.5% | 5.6% | 5.4% | 10.9% | - |
| | J | F | M | A | M | J | J | A | S | O | N | D |
| --- | --- | --- | --- | --- | --- | --- | --- | --- | --- | --- | --- | --- |
| 2022 | -8% | - | - | - | - | - | - | - | - | - | - | - |
| 2021 | -0.7% | 2.7% | 4.6% | 5.7% | 0.7% | 2.1% | 2.4% | 2.7% | -5.1% | 7.4% | -0.2% | -6.5% |