Mutual Funds - Profile
AB International Strategic Core Portfolio
INT > Multi-Cap > Core
Summary
The fund seeks capital appreciation by investing in companies in developed international markets outside the United States.
The fund combines macro-economic review in identifying countries and sectors to invest with the bottom-down stock analysis in picking companies that are likely to offer the most attractive risk-reward profiles.
The fund starts with a list of companies in the benchmark index and then narrows the investable list to a smaller number that meet earnings, growth and return on equity criteria.
The research team then calculates intrinsic valuation for companies using qualitative analysis and future growth More
Price
52 Week HL
$14.15 - $12.31
Sector Allocation

Mar 31, 2021
Top 10 Holdings

Mar 31, 2021
| Company | Holding |
| --- | --- |
| Roche | 3.38 |
| Partners Group | 2.51 |
| RELX | 2.49 |
| Constellation Software | 2.43 |
| Nippon Telegraph | 2.21 |
| Company | Holding |
| --- | --- |
| Royal Bank | 2.15 |
| Enel | 2.03 |
| DBS Group | 2.00 |
| Wolters Kluwer | 1.95 |
| Nestle | 1.87 |
| Total | 23.02% |
Manager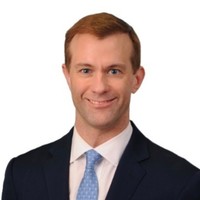 Leadership
Single Manager
| | 2022 | 2021 | 2020 | 2019 | 2018 | 2017 | 2016 | 2015 | 2014 | 2013 | 2012 |
| --- | --- | --- | --- | --- | --- | --- | --- | --- | --- | --- | --- |
| ISRYX | 0% | 29% | 16% | 29% | -6% | 19% | 8% | -1% | 14% | 29% | 13% |
| S&P 500 | -10% | 27% | 16% | 29% | -6% | 19% | 10% | -1% | 11% | 30% | 13% |
| | 2022 | 2021 | 2020 | 2019 | 2018 | 2017 | 2016 | 2015 | 2014 | 2013 | 2012 |
| --- | --- | --- | --- | --- | --- | --- | --- | --- | --- | --- | --- |
| Q1 | -2.2% | -0.6% | -19.8% | 9.4% | 1.4% | 6.8% | 0.7% | - | - | - | - |
| Q2 | - | 6.7% | 13.3% | 2% | 1.9% | 7.9% | 0.2% | -100% | - | - | - |
| Q3 | - | 5.4% | 5.3% | -0.3% | 2.3% | 3.8% | 3.9% | -6.7% | - | - | - |
| Q4 | - | 2.7% | 8.1% | 3.9% | -12.2% | 4.3% | -4.8% | 5.3% | - | - | - |
| | J | F | M | A | M | J | J | A | S | O | N | D |
| --- | --- | --- | --- | --- | --- | --- | --- | --- | --- | --- | --- | --- |
| 2022 | -2.2% | - | - | - | - | - | - | - | - | - | - | - |
| 2021 | -2% | -0.5% | 1.9% | 3.7% | 3.8% | -0.8% | 1.9% | 1.9% | 1.4% | -2.3% | -2.6% | 2.7% |