Mutual Funds - Profile
Forester Discovery Fund
INT > Multi-Cap > Core
Summary
The fund seeks capital appreciation in the long term by investing in companies across any size outside the United States.
The investment process starts with a list of companies in the benchmark index and the research team utilizes quantitative techniques and fundamental analysis to identify investment opportunities.
Next, the research team focuses on non-U.S. companies that operate in developed countries, such as the Western European countries, Japan and Canada, as well as in firms based in emerging markets, typically in the Far East, Latin America and Eastern Europe.
The team looks to buy More
Price
52 Week HL
$13.24 - $11.56
Sector Allocation

Dec 31, 2020
Top 10 Holdings

Dec 31, 2020
| Company | Holding |
| --- | --- |
| RWE AG | 5.10 |
| Sanofi ADR | 4.41 |
| Unilever Plc. | 3.66 |
| Siemens AG | 3.61 |
| Prudential Plc. | 3.59 |
| Company | Holding |
| --- | --- |
| Agnico Eagle | 3.58 |
| Total SE | 3.55 |
| SAP SE | 3.49 |
| GlaxoSmithKline Plc. | 3.46 |
| Newmont Corp. | 3.27 |
| Total | 37.72% |
Manager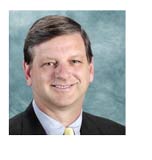 Leadership
Single Manager
| | 2021 | 2020 | 2019 | 2018 | 2017 | 2016 | 2015 | 2014 | 2013 | 2012 | 2011 |
| --- | --- | --- | --- | --- | --- | --- | --- | --- | --- | --- | --- |
| INTLX | 0% | 16% | 29% | -6% | 19% | 8% | -1% | 14% | 29% | 13% | 0% |
| S&P 500 | 16% | 16% | 29% | -6% | 19% | 10% | -1% | 11% | 30% | 13% | 0% |
| | 2021 | 2020 | 2019 | 2018 | 2017 | 2016 | 2015 | 2014 | 2013 | 2012 | 2011 |
| --- | --- | --- | --- | --- | --- | --- | --- | --- | --- | --- | --- |
| Q1 | 1.7% | -8.6% | 2.2% | -3.1% | 4.7% | 0.4% | 1.4% | 1.4% | 1.8% | 3.6% | - |
| Q2 | - | 5.6% | 0.2% | -0.6% | 3.5% | -1.3% | 0.9% | 2.6% | -1.3% | -2.9% | - |
| Q3 | - | 1.2% | -3.3% | 0.2% | 2.9% | 0.8% | -2.8% | -2% | 3.4% | 2.8% | - |
| Q4 | - | 2.9% | 2% | -7.8% | 0.7% | -3.8% | 1.5% | -3% | 4.4% | 0.7% | - |
| | J | F | M | A | M | J | J | A | S | O | N | D |
| --- | --- | --- | --- | --- | --- | --- | --- | --- | --- | --- | --- | --- |
| 2021 | -1.2% | -0.6% | 3.4% | - | - | - | - | - | - | - | - | - |
| 2020 | -1.4% | -2.3% | -5% | 4% | -0.3% | 1.8% | 2.2% | 1.9% | -2.8% | -4.9% | 7.2% | 1% |